Description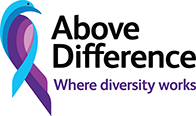 Join us for this unique workshop tailored specifically for leaders in all contexts who want to lift the lid on their leadership skills and become truly Culturally Intelligent and Inclusive (CQI) leaders.
Who should attend?
CEO's, Directors of Workforce, Chair's, Trustees, Director's, EDI Leads - If you have strategic responsibility for leading and influencing the agenda for change in Equality, Diversity, and Inclusion, then you will find this Masterclass really useful.

Why should you attend?
Being a CQI leader means that you have the skills, tools, and expertise to facilitate inclusive workplace cultures that leverage the best from a diverse workforce while delivering better outcomes, productivity, opportunities and outputs for all. It means you understand how your own biases, cultural values, and personal preferences shape and influence your approach towards Inclusion of people who are different from you and know how to adapt your approach accordingly.
It calls for you to be equipped with a core set of skills, values, and behaviors that enable you to effectively navigate the complex field of Equality, Diversity, and Inclusion for the benefit of all stakeholders. It means you know how to equip, challenge, lead, influence and drive the agenda for change by engaging all relevant stakeholders in making diversity work for your organization.
It doesn't come naturally, you have to step intentionally into becoming one and this Masterclass will help you take the important steps towards becoming a fully Culturally Intelligent and Inclusive Leader.
As a participant you will:
Undertake a Cultural Intelligence CQ Multi-Rater Assessment to assess your current CQ Levels and get a one to one to debrief and Inclusive leadership coaching session.

Work alongside other leaders in a challenging and interactive setting to develop and grow your CQ and Inclusive leadership skills.

Develop your personalized Inclusive Leadership Growth Action Plan.

Gain a deeper understanding of how your leadership style and cultural values impact on your ability to influence and lead the Equality, Diversity, and Inclusion agenda in your organization.

Develop a unique set of tools and skills to help you lead and manage diverse teams and connect more effectively with diverse internal and external stakeholders.

Learn how to use your role as a leader to positively influence the EDI agenda and deliver sustainable change.
"I attended Jennifer's Cultural Intelligence (CQ) Masterclass and I'm so glad I did! If you want to enhance your knowledge/understanding of the Diversity agenda and above all acquire practical skills and tools to better understand yourself, others and your organization then this is definitely the course for you. The quality of information and resources are great and the sessions were all interactive and engaging. To top it all off Jennifer draws on her rich life experiences, brings her infectious personality and sense of humor
which made for one of the best courses I've ever attended!" C.B
"This masterclass totally changed my perspective on the Diversity and Inclusion agenda and what I can do to make a difference as a leader. I believe every leader in the NHS should do this course" N.H.

FAQs
Can you invoice my orgainsation if we do not have access to a Credit Card.
Yes but please email admin@abovedifference.com requesting this as soon as possible as we will need to recieve payment at least two week BEFORE the course date so you can recieve and complete the online CQ assessment prior to the course taking place.