Become a Lightworker and step into your power and heal your life in 2021
About this event
Join a powerful Reiki Course Level I which is run with love and passion by two Reiki Master Teachers, Healers Beata & Jarek Dzwigol in beautiful Holistic Center in Godalming.
REIKI COURSE Level 1 is a good opportunity to learn healing, to help yourself, family and friends.
Reiki is an energy of love
Reiki is the life force energy It is an ancient method of healing for everybody
Reiki is beyond all religions
Reiki is a simple philosophy of life
Why to learn Reiki?
Giving Reiki therapy - you reach the state of happiness
By learning Reiki - helping yourself and others,
Healing through Reiki - radiate love,
Through Reiki, you give love to others And receive love from others.
Reiki can regulate the work of glands and internal organs and aligns the chakras energy. Scientific studies have shown that the Reiki treatments can reduce pain levels, remove the signs of sickness, discomfort, stress and cancel out depression giving a feeling of harmony, peace, growth, inner strength and joy of existence.
"Reiki is personal and holistic. It helps people become whole. As people become whole, so they become well. More often than not the healing can be seen and felt in the body, and the symptoms ease or disappear. Sometimes the body does not get well, yet even so profound healing occurs. A lifetime becomes complete."
"Reiki is primarily perceived as a practice for healing the mind and spirit. Ultimately, Reiki has the power to reunite the trinity of Mind-Body-Spirit in their optimal state of harmony". Don Alexander
This accredited Usui Reiki course includes:
The history and myths of the Reiki, Reiki practitioner philosophy, Lineage of Reiki5 Reiki principles, Reiki practitioner lifestyle, Developing a daily Reiki practice, Developing a clear calm meditative mind, A comprehensive manual, 4 Attunements, Recognized certificate, Meeting with your new Reiki Spiritual Guide during meditation. As well ongoing support after the course, During this course you will learn and practice: How to correctly hold position: 2 different ways of doing Reiki treatment more , please find on our website
This course is suitable for:
Complementary therapists
All seeking to develop or enhance a spiritual awareness
Everyone who would like to improve the situation with partners, the standard of living, mental comfort, release stress, deeply relax, reduce anxiety, insomnia, boost energy, for health and well-being etc.
How to prepare for Reiki Course?
This preparation should bring your physical, emotional, mental and spiritual elements into balance during the week before your attunement.
After the course: it's good to clear your schedule for the rest of the day, stay away from technology.
We require that all students experience a minimum of 1 hour Reiki treatment before they start their Level I Reiki Course.
Individual Reiki Course available. You can decide when and what time is suitable for you. Course Reiki available during the week and the weekends. Just give us a call and make the necessary arrangements.
Venue: I Feel Good Therapy Clinic Guildford
Dates:
14th & 15th August 2021 10am -3pm
Price  £240.00
Due to space, places are LIMITED
*for the best price (no commission), please contact us directly on info@ifeelgoodtherapy.com, we will forward you the relevant details.
If you have any queries, contact Jarek on 07935 651585, please. www.ifeelgoodtherapy.com & www.okidesoul.co.uk
CANCELATION POLICY:
Tickets must be booked in advance through I Feel Good Therapy Clinic online. By purchasing a ticket you accept these Terms. Tickets cannot be refunded unless the event is canceled by I Feel Good Therapy Clinic, but you are welcome to transfer your place to another person.
If the event is cancelled we will organize a transfer of funds to you between 14-21 days from the date of the event (without eventbrite's fee).
TESTIMONIALS:
"Jarek and Beata's Reiki workshop was an incredibly moving experience. Not only did we learn the history and application of Usui Reiki but we bonded as a group and met our Reiki guides through meditation. The group dynamic, as set by Jarek and Beata comprised a good mix of calmness, music, good humor to raise the vibration and hospitality. It's by far the best workshop I've been to in many many years" Robert M.
"Having known virtually nothing about the practice of Reiki when I joined Beata and Jarek's course I found their teachings inspiring and educational. The unique way in which they teach encouraged me to open up and really engage with my inner self to truly understand the nature of Reiki energy and all its healing possibilities. Beata and Jarek's heart-centered approach to the teaching is very comforting especially for beginners who may be unsure of what it is they are trying to achieve from their spiritual practice. The duo are also highly knowledgeable about tarot, singing bowls and other spiritual tools which they happily share with the group, making the whole experience a lot of fun whilst you are learning." Namalee B.
"Reiki I and II with Beata and Jarek . I took both courses with these wonderful people. It was a lovely experience. One that has helped me in many ways since with my life journey. It has helped me to be more trusting of my own thoughts and feelings and has kept me grounded and positive even on the hardest of days. Beata and Jarek are kind, caring people and extremely passionate in what they do. I class them not only as my teachers but also as very good friends. Always there for any advice. Take a course and see. You will be amazed how you can change your life in a positive and loving way. Enjoy. X" Tracy N.
''I took Reiki I last April, after two weeks of practicing on myself, my back pain was completely gone, and I was able to help my mom as well. She did an MRI and discovered that she has a clot in her brain which was causing her right eye to twitch constantly. The only thing the doctor was prescribing was vitamins to strengthen her nervous system, which had several side effects. Therefore, my mom decided to try Reiki and after two months and a half of practicing on her, the clot in her brain is completely gone and her right eye doesn't twitch anymore. This was due to the fact that both of us believed that this can be completely gone, let go of certain negative emotions when cosmic energy began to detox these emotions from her body and patience. All of these keys were taught by Jarek and Beata in a very simple and direct way. Thank you so much" Sarah S.
"I initially met Beata after I contacted her and received Reflexology from her. I had already started on my Reiki journey but last year, I felt ready for my next reiki level, level 2 and as I knew Beata & her husband Jarek are two extremely spiritual, experienced & respected reiki masters I only wanted to be taught by them. I thoroughly enjoyed an enlightening and rewarding two-day course and was quite sad when it came to an end!
If you wish to learn Reiki or if you are already on your Reiki journey and want to take another level then I would totally recommend taking a course with this lovely duo. They offer 1st class training and are two of the most nicest, genuine people you'll meet."Jo. M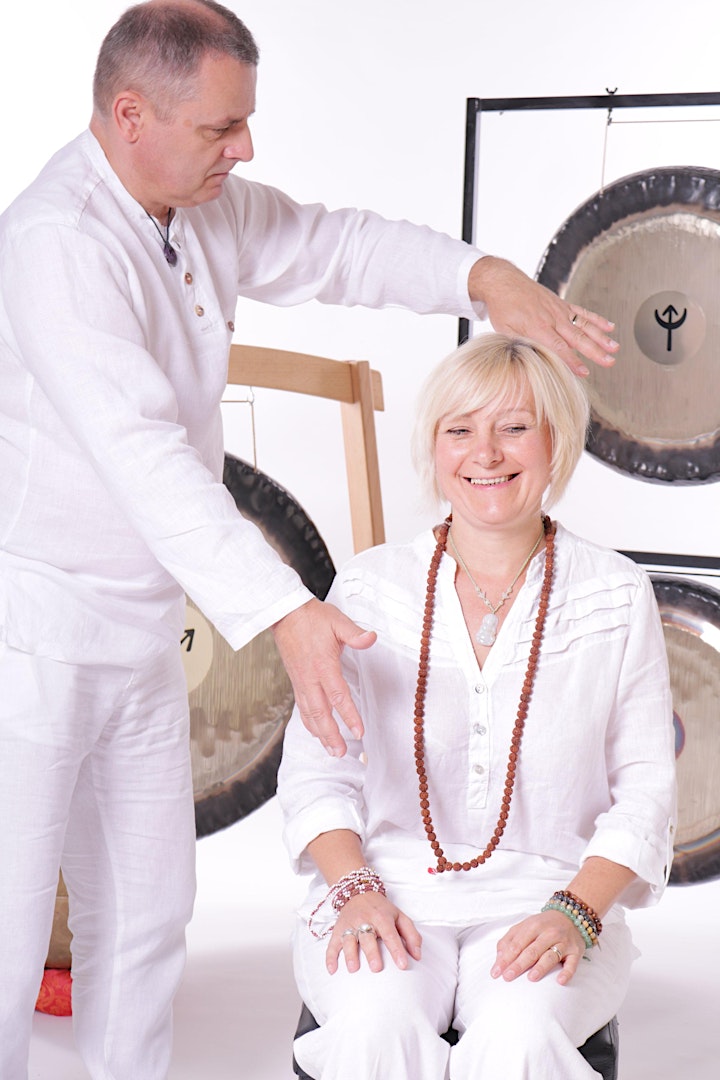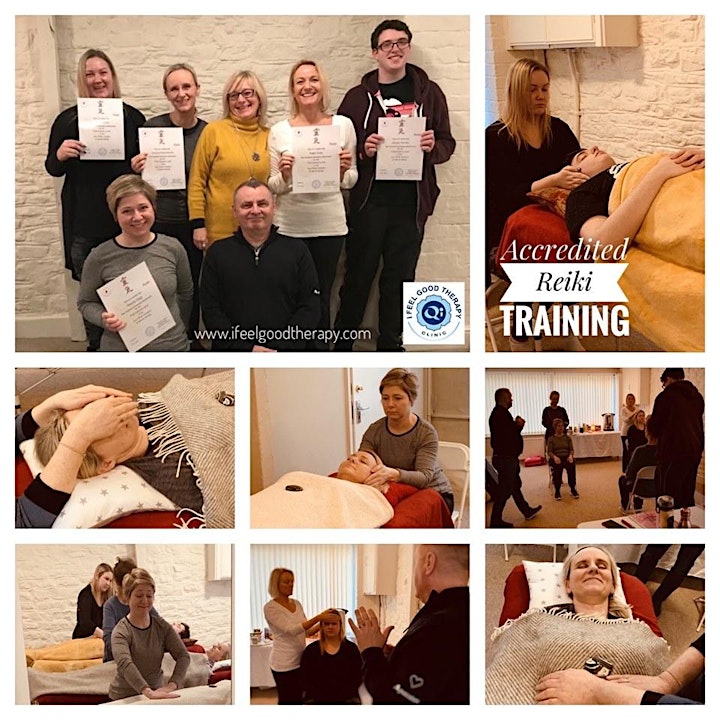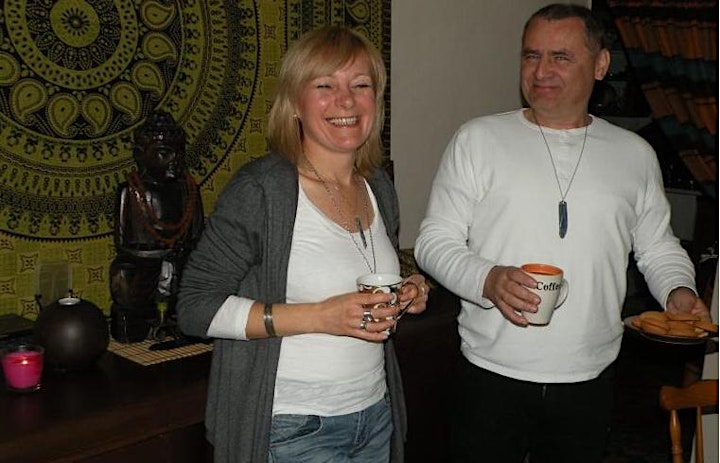 Organiser of BECOME A LIGHTWORKER - ACCREDITED REIKI COURSE Level 1