Description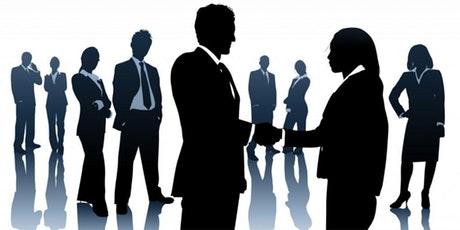 Become a Networking Ninja - with our simple steps to becoming a master networker
Attending networking events can be a big boost to your business, or a huge waste of your time. In today's highly competitive world, being a confident and effective networker sets you apart from the crowd. You become more visible, always feel in control and will always create more career and business opportunities than the average.
Many people dread this vital business activity; this entertaining seminar will help you overcome your fears and concerns.
In this fun seminar, you'll learn how to:
Lose the fears of working the room.
Create an outstanding positive first impression, break the ice and start the conversation with strangers.
Approach the appropriate people, break into groups and move on with ease and consideration.
Create a process for following up, ensuring you leave every event with a potential business opportunity.
Get the best from attending seminars and conferences
Join us for this FREE seminar and learn how networking can be fun and can drive your business forward, as well as some great actual networking and sharing of ideas with your fellow attendees.
Packed full of good advice - register now to help your business grow!
Who should attend?
Anyone interested in winning new business. This seminar is suitable for business owners, managers and those directly responsible for business development.
I look forward to seeing you there.
"The currency of real networking is not greed but generosity."
— Keith Ferrazzi
Supported by: