About this Event
The course comprises seven modules:
• Introduction and overview
• Risk assessment
• Risk control
• Health and safety legislation
• Common hazards
• Investigating accidents and incidents
• Measuring performance
In order to successfully complete the course and gain IOSH certification, delegates must complete a 45-minute examination to assess their learning and carry out a practical assessment to demonstrate the application of knowledge gained.
To deliver the best results, Pro Safety Management uses IOSH's presentation and reference materials with its own interactive and constantly refreshed methods of learning.
Business Benefits
Engagement – achieve greater staff involvement in supporting health and safety initiatives
Productivity – fewer hours lost to sickness and accidents
Culture – staff understand the value of health and safety within their roles
Compliance - improved ownership of organisational safety measures
Development - Internationally recognised certification
Reputation – enhanced reputation with your customers and supply chain
Top 10 delegate benefits
A fun and engaging learning experience
Understand your own responsibilities for health and safety
Risk assess your environment with confidence
Connect with likeminded people from other industries and businesses
Leave with the ability to apply your new skills in your current role
Become more effective in managing your own risks
Learn new skills which you can apply to any industry and location
Tutored and coached by industry specialists
Gain the knowledge to allow you to investigate incidents, and prevent them happening in future
Be empowered to measure your own performance
Why Pro Safety Management
Pro Safety Management is one of only a handful of accredited IOSH training providers in Yorkshire.
Complimentary Benefits:
When you register on a Pro Safety Management training course, you also enjoy exclusive, complimentary benefits that add value to your organisation by enabling you to more effectively put your new skills and knowledge to work.
We make sure that you have an engaging experience by connecting you with your instructors on a one-on-one basis before the course takes place.
For up to 30 days after you've completed your course, your instructor will be available to offer advice to help you apply your newly gained knowledge in your organisation.
Gain access to our exclusive Facebook group so you can network before and after the course, making valuable connections and offering the opportunity for peer support.
Training Facilities and Features: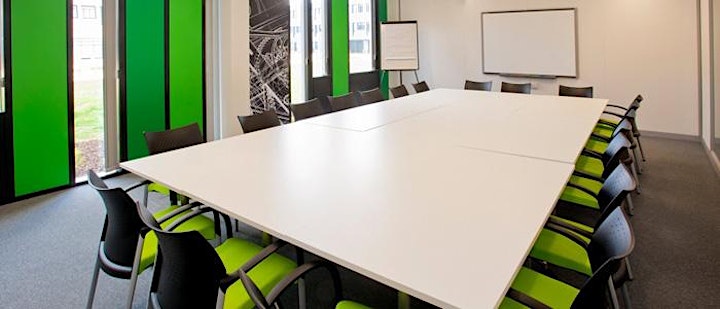 Free parking
Modern room at our Head Quarters at the university of York, Catalyst Building.
Easy access from Motorways and Trains
Great local accommodation – hotels and B&B's
Located in the stunning city of York
Free lunch with vegan, vegetarian and gluten free options
Free Refreshments including tea, coffee and water
Meet Your Instructor: Alex Burbidge CMIOSH
Alex was inspired to enter the world of health and safety after his own workplace accident, aged just 17, when a van fell from a workshop ramp crushing his left hand. In the months after the incident he watched as lawyers, health and safety experts and insurance companies picked over the cause of the accident. During his long recovery, Alex opted to learn more about the causes of incidents and human behaviour.
After making a full recovery Alex decided to study health and safety management at university. He soon developed an insatiable appetite for learning, hard work and a passion for the sense of community, which continue to this day.
Alex chose to work in high risk industries like oil and gas, construction, civil engineering, defence, film, telecommunications and insurance.
He has been involved in many different projects from building new schools, film production, training design, funding health research projects, lobbying the European Union, international standards and managing security projects. Alex was Group Head of Health and Safety at Telefonica O2 and has held a variety of senior management positions.
Alex achieved certification to provide IOSH training based on his track record of delivering training in-house and as external consultant.
So why don't you come and join us in York on 16th, 17th and 18th December 2019 for this great 3 day course!
The 'Pro Safety Management' money-back guarantee
We realise that embarking on a new course can be a leap in the dark. However, we're so confident that you will Learn skills and tools to champion health and safety standards in your workplace that we'll refund you if you don't feel the same. Simply get in touch within 30 days of the course.
Price
All prices include course materials, assessments, lunch and refreshments.
We are not VAT registered.