Become the 'Go To' Expert in Your Industry

Friday, 13 April 2018 from 09:30 to 12:30 (BST)
Event Details
We are living in a very different world today than we were a decade ago. We're at the beginning of a whole new era. Our world is global, digital, intangible, more meaningful and very entrepreneurial.
– Daniel Priestley, Creator of Key Person of Influence


Beginning your journey as an Expert is a daunting prospect, especially since for many of us, it really is the road less traveled. Working in isolation and left to make every decision for your self, it can be easy to get off track both financially, emotionally and mentally.

In our time-sensitive businesses we need prospects to come to us pre-sold and ready to buy, we also need for our name to come up in all the right conversations. 

To do this we need to position our self as the 'go to' expert in our industry, create compelling packages that transform our client's lives, taking them from where they are now to where they want to get to, and building sales funnel that feels natural and rewarding to us. 

With so much to learn and so many courses available to invest in, it can be hard to decide which avenue to take and which will deliver the results you most desperately want. 

The secret, however, is to know the overarching strategy, how each element of your business fits together and then get started only investing in more in-depth training when you know where the need lies. 

At The Expert Economy, we are all about developing your business while focused on winning sales, and proving your ability to deliver results so your name comes up in all the right conversations. 

In this three hour session, you will be introduced to the overarching strategy and see once and for all, how each of the marketing elements come together and where you need to be investing your time if you're going to transform prospects into clients and become known as an expert in your industry. 

You'll learn about pricing, packaging, sales funnels, sales scripts, pitching and building our your story.
This is a closed session for just 10-delegates held in the grounds of Stansted House, Rowlands Castle. It's a beautiful setting with a tea room and woodlands if you want to take your time after the session to reflect on your learning.
 To ask questions about this event please email Naomi at Naomi@TheProfile.Company or call 07723 602 353.
* * * The new book 'The Expert Economy' is coming soon.* * *
When & Where

The Boardroom, Stansted House

Rowlands Castle
PO9 6DX Portsmouth
United Kingdom


Friday, 13 April 2018 from 09:30 to 12:30 (BST)
Add to my calendar
Organiser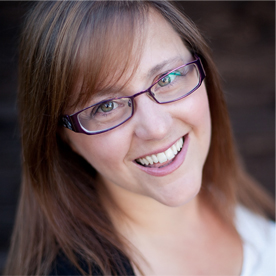 Naomi Johnson is the founder of TheProfile.Company, and is the author of 'What to Put on Your LinkedIn Profile' and 'Grassroots to Green Shoots'. Since beginning in March 2015, TheProfile.Company has written LinkedIn profiles for CEOs, corporate sales teams, thought-leaders, ex-BBC editors and solo entrepreneurs. See our portfolio.
Having reviewed hundreds of LinkedIn profiles as the Head Training Consultant for one of the world's leading LinkedIn training companies, Naomi knows first hand how most people's profiles are doing little to build their personal brand. With extensive experience in sales, marketing and personal branding,
Naomi works with companies to translate their brand message into engaging and professional LinkedIn profiles, written in the first person voice, that create the 'know, like and trust' factor needed to facilitate introductions and bring in sales.
Naomi has run the Rock Your Profile stand at LinkedIn's annual conference for the last two years* and provided strategic consultation to many of the world's leading organisations. She has a passion for helping individuals excel. She believe anyone courageous enough to dream, has the ability to achieve it, no matter their background. It simply requires a genuine message and people willing to introduce you. It is this fundamental principle upon which she wrote her first book 'Grassroots to Green Shoots' and inspires the care she takes with each profile she writes.
Beginning her career working for several corporates, Naomi has achieved a business degree, obtain CIPD qualifications and run several companies. She continually invests in her learning, namely, Dent 'Key Person of Influence' whose principles shape the LinkedIn strategies she provides her clients.
* Talent Connect 2013, Talent Connect 2014, Social RecruitIn 2014 in London, via Really Connect where Naomi was the Head Training Consultant for 2 years.