Description
Get yourself on the right track for 2018 with our amazing Life Coach – Georgina Roberson
"If you feel you are living an unbalanced lifestyle and have picked up habits, behaviours, which are impacting negatively on your health, or maybe you suffer with anxiety, lack of self-esteem, struggling with meaningful relationships, frustrated with your life and know there is so much more for you to do and achieve, then life coaching will absolutely benefit you". (Georgina Roberson)
During this workshop you will have the opportunity to learn how to identify anything that is blocking you from achieving the life you would love to lead. What stands in the way of you feeling happy every day? Is it you or the way you think? Is it working in a job you don't like? Is it your surroundings? Learn how to identify what is holding you back and then how to work towards breaking through those negative blocks and how to take your first steps towards achieving the life you love, don't waste another moment, what are you waiting for, life is too short!!
Join us for this exclusive workshop, never offered before, and enjoy a wonderful morning, you will also receive a gorgeous FREE exclusive Do What U Love gift to take away with you!
The workshop will take you through different stages, including some practical exercises that you can do alone or with others, this workshop is all about you and we will be encouraging you to gain the most from the session in the way that you feel most comfortable.
You will learn how to define what success means for you, all about how you could use vision boards to help you bring your aspirations to life, something that many successful people do as part of working towards achieving their personal goals, whatever they might be.
You will also learn how keeping a personal journal can help you to work through some of the best and more challenging times you go through, also learning how to then reflect back on what you write and see the positives in your experiences.
This workshop offers you so much of what you would usually learn from a session with a life coach, in a lovely setting, we will make sure you leave feeling special and as though you are received a big hug from the DWUL team.
All tickets for this event include refreshments and an exclusive DWUL journal.
More About Georgina Roberson - Life Coach and Therapist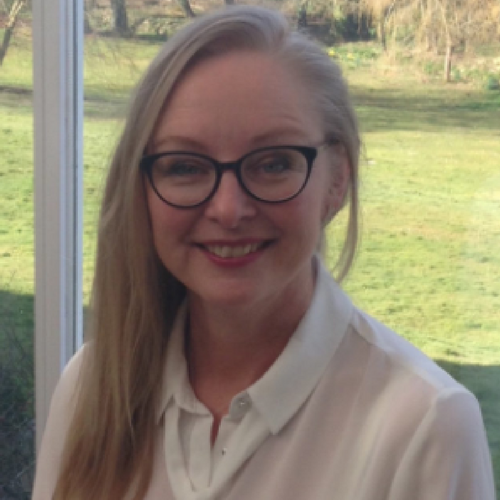 Georgina understands only too well the daily stresses and anxieties a demanding home and job can have on your mental and physical wellbeing. Having gone through some of life's challenges such as divorce, bereavement, bringing children up on her own and working in a job feeling unappreciated.
If you feel you are living an unbalanced lifestyle and have picked up habits, behaviours, which are impacting negatively on your health, or maybe you suffer with anxiety, lack of self-esteem, struggling with meaningful relationships, frustrated with your life and know there is so much more for you to do and achieve, then life coaching will absolutely benefit you.
Coaching with Georgina gets you unstuck by removing blocks, getting to the root of the issue and allows you to move forward, to having a better relationship with yourself and start living the life you want.
Georgina works with her private clients in overcoming personal challenges, removing blocks to reach desired goals. A certified Neuro-Linguistic Practitioner, Clinical Hypnotherapist and Rapid Transformational Therapist (RTT), using the Marisa Peer Method (MPM)
As well as offering private 1-1 sessions in person or via Skype Georgina also sometimes works with groups offering workshops and motivational talks.
Workshop Location
This workshop is taking place in the most beautiful COVE Restaurant in Shamrock Quay, Southampton. Listening to the sound of the clanking of yacht masts and not much else is the perfect location for this inspirational workshop. The food here is amazing so anyone is welcome to join the team for lunch after the workshop if they wish! (although this is not included in the workshop fee)