Becoming a Non-Executive Director with Murray Steele

Thursday, 12 June 2014 from 18:30 to 19:45 (BST)
Event Details
A "portfolio" career based on non-executive board roles is an attractive prospect for many senior professionals.  Securing and succeeding in such roles however requires a specific mix of skills and experience and a particular mindset.  
This webinar, with Murray Steele (a veteran of 20 board roles who now teaches on the Financial Times Non-Executive Directors Diploma) examines the realities of non-executive roles, the evolving skills and experiences required, and the most effective alternative pathways into board roles especially for first-time directors.
The role of a non-executive director (NED) is paradoxical.  For managers who are used to direct control and impact it can be uncomfortable.  NEDs need to ensure a company is well run, but not run it.  They have to oversee and hold management accountable while inevitably knowing less about the company. 
The webinar will focus on board roles as a career choice, in particular:
A strategy for finding a first board role
The criticality of networking for initial positions
Skills and experience now demanded of NEDs in both in large/listed company boards and smaller/growth companies
The use and value of board "apprenticeships" especially in not-for-profits

In addition we will review the reality of work as a non-executive and the kinds of people it suits:
The time and other commitments involved in joining a board
Interpersonal skills required to challenge management constructively
The expanded "worry list" for board members (now including for instance issues around bribery, conflicts of interest and pension liabilities)
The legal responsibilities and risks facing directors.

We will also discuss the different pathways into different board roles and the usefulness of training to achieve "board readiness".

What you get from the webinar
All participants receive:
Access to the webinar including a chance to put questions to Murray Steele live

Video recording for download after the event

Audio podcast (for Iphone/Android/MP3 player) for download

Access to bonus materials resource pack including slides and all resources mentioned in the webinar

Refunds
A full refund-on-demand is available to all participants at any time.  Please email refund requests to neil@sensiblemedia.co.uk.

Murray Steele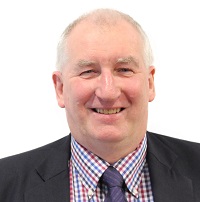 Murray Steele has been a leader in the development of non-executive directors in the UK, with over 3,500 participants attending his programmes. He now works with the Financial Times Non-Executive Directors' Club to develop and deliver their six month Diploma and two-day Effective NED programme.  He has held more than 20 board roles in listed companies, privately-held and venture-capital-owned businesses, charities, pension funds and in the public sector. Currently he is Chairman of Octopus Apollo VCT, a FTSE listed company which invests in mid-size unquoted companies and Surface Generation, an early stage high tech engineering company.  He sits on the board of James Walker Group, an international engineering group and a Lithuanian energy company. 
Organiser
Sensible Media Ltd
Sensible Media publishes online career guidance for business schools around the world.  You can find out more here.
Becoming a Non-Executive Director with Murray Steele