Description
Come and join me and others for a free lunch & learn as we look at together - Becoming A Person Of Influence by John C Maxwell.
I will present to you in 30 minutes a brief overview of this subject and how you can get the best from this material as you become a person of increasing influence.
Becoming a Person of Influence is a foundational text for anyone who aspires to grow as a leader. Written in tandem by Dr. John C. Maxwell and Jim Dornan, the book spells out ten fundamental qualities that define influencers.
The authors carefully point out that a person's influence does not develop overnight, but rather through a progression of four stages: modeling, motivating, mentoring, and multiplying. Influence can be acquired, but it only grows in increments. The good news is that no matter where you stand on the stairway of influence, there are learnable qualities to help you climb to the next step.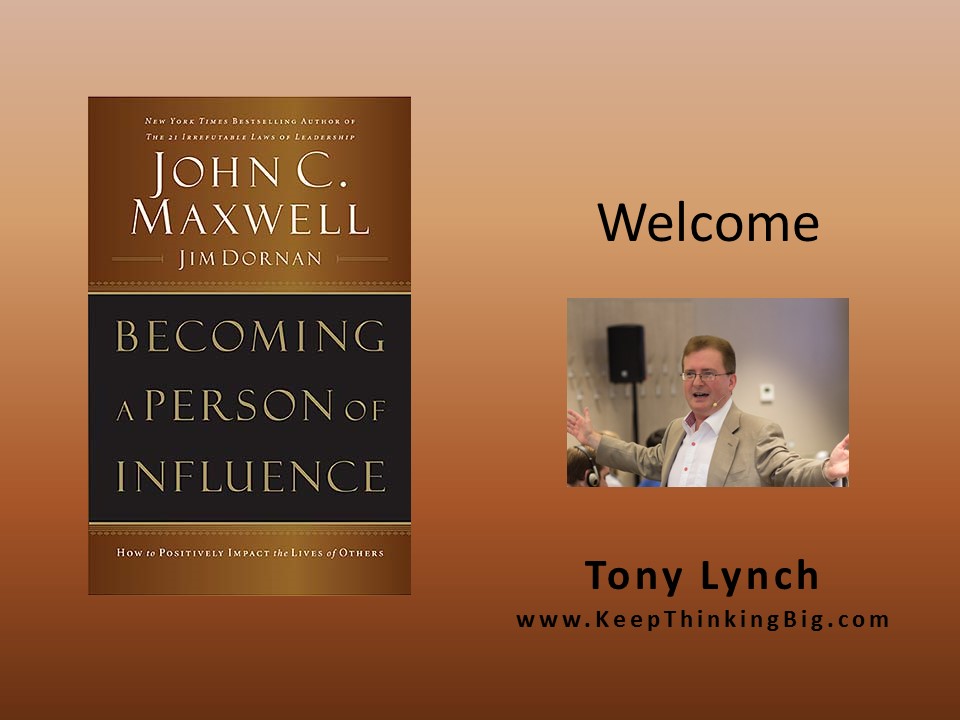 Organiser of Becoming A Person Of Influence
Tony Lynch is a Business Growth Consultant at Keep Thinking Big. I help business leaders develop strategic plans, closing the gap between expectations and results, with a process for greater effectiveness, team engagement, performance, productivity and profitability.
I am a regular speaker at events as well as being a TEDx speaker. I have also featured in Inc in the '100 Great Leadership Speakers for Your Next Conference'.
Tony can be reached at:
Keep Thinking Big
22-25 Farringdon Street,
London. EC4A 4AB
T: 0203 195 2905.
E: tony@keepthinkingbig.com
W: www.keepthinkingbig.com
L: www.linkedin.com/in/tonylynch1