Event Information
Refund Policy
Contact the organiser to request a refund.
Eventbrite's fee is nonrefundable.
About this Event
THIS EVENT HAS BEEN MOVED ONLINE!
WE WILL RECORD THIS EVENT, SO PLEASE SIGN UP EVEN IF YOU CAN'T MAKE IT ON THE 29TH OF APRIL! FOR 10 DAYS AFTER THE EVENT YOU CAN ALSO EMAIL US WITH QUESTIONS!
Are you interested in working in Sport and Exercise Psychology? Join us for an evening of learning about the pathway into this industry and what the day to day work of a sport psychologist entails.
We have created this event as due to confidentiality, gaining work experience in this field is nearly impossible. This event offers the chance to really learn what it is like to work in the sport psychology field!
WHO IS THIS EVENT FOR?
This event is open to anyone interested in finding out more about sport and exercise psychology. You may be in school, at university at undergrad or MSc level, considering a career change or even at the start of your Stage 2 journey.
EVENT AGENDA
The event will consist of two panels:
1. The first talk will focus on the formal pathways into sport and exercise psychology
2. The second panel will explore the day to day life of working in sport and exercise psychology including how to build a private practice and an insight into working with individual clients vs. teams. It will also include real-life case studies so that you can explore what it is like to work with clients!
After each panel there will be a Q&A with the panel members.
*Only 30 tickets available. This will be an intimate event.
PANEL MEMBERS
Hannah Stoyel: Founder of Optimise Potential. Hannah is an HCPC registered Sport and Exercise Psychologist. She currently has a private practice based in Greater London and works with athletes and performers around the world via FaceTime/Skype. Her clients range from young academy footballers, to aspiring gymnasts, to international swimmers and beyond. Hannah wears many hats: She is the lead Sport Psychologist for Swim England, she works as a sport psychology consultant for Millfield school, delivers sport psychology content for UK Athletics, and is a Sport Psychologist for Reading FC Academy. Hannah uses an integrative approach with an emphasis on Cognitive Behavioural Therapy. Hannah is also currently a PhD candidate at University College London (UCL), researching athletes and eating disorders. She has a B.A. in Psychology, and an MSc in Applied Sport Psychology from St Mary's University Twickenham
Serena MacLeod: Serena is a Performance Psychologist, and British Psychological Society graduate member who specialises in working with adolescent athletes. Her passion for sport psychology stems from her experience playing football at an elite youth level. Serena has worked within the field of social service work in Toronto, Canada, but more recently has developed an interest in working within inclusive sport including adaptive BMX, wheelchair tennis and VI (visually impaired) tennis. Serena also presents group workshops to clubs, universities, governing bodies and organisations on various topics including building team cohesion, goal-setting, pre-performance routines and self-confidence. Serena uses a cognitive behavioural approach to help athletes understand the connection between their thoughts, feelings, physiological sensations and behaviours and implements individualised interventions to change their thoughts processes and behaviours.
Hannah Winter: Hannah is a performance psychologist registered with the British Psychological Society. Hannah's clients range from recreational exercisers of all abilities to elite athletes and teams, parents, personal trainers, clubs and coaches delivering both 1-1 sessions and group workshops. She has experience working with clients across a range of sports including tennis, football, swimming, cycling, running, triathlon, rowing, netball, fencing, skiing and rugby. Hannah places a significant emphasis on building strong relationships with her clients. She works collaboratively with her clients using a Cognitive Behaviour Therapy (CBT) approach focusing on exploring thoughts, feelings and behaviours, learning new skills and building on strengths.
Alex Stoyel (chair): Alex has an MSc in Psychology and is currently undertaking an MSc in Sport Psychology at the University of Roehampton. After a career in management consultancy, Alex is excited to embark on a new career that will use his problem-solving skills to help individuals rather than corporations.
As a former high-level swimmer, sport is a passion for Alex. He is keen to learn more about the careers of those in sports and sports science: "From my own experience, I know that an athlete's performance is built of multiple components, with help of numerous individuals. As such, I keen to understand not just the mental side of performance, but a more holistic view of sport science that includes elements of physiotherapy, nutrition and coaching."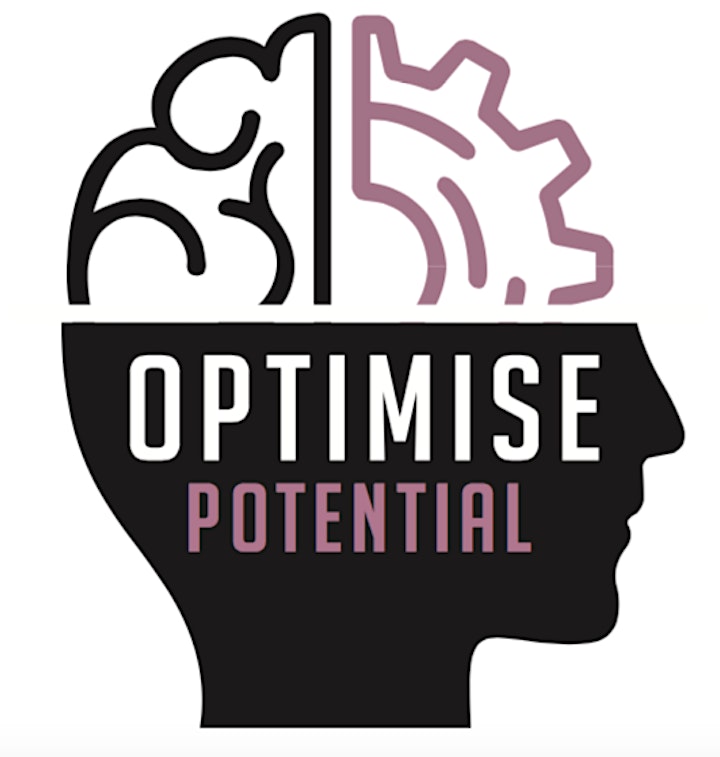 Date and Time
Refund Policy
Contact the organiser to request a refund.
Eventbrite's fee is nonrefundable.