Becoming a Woman of Influence - Birthday Celebrations Edition
Description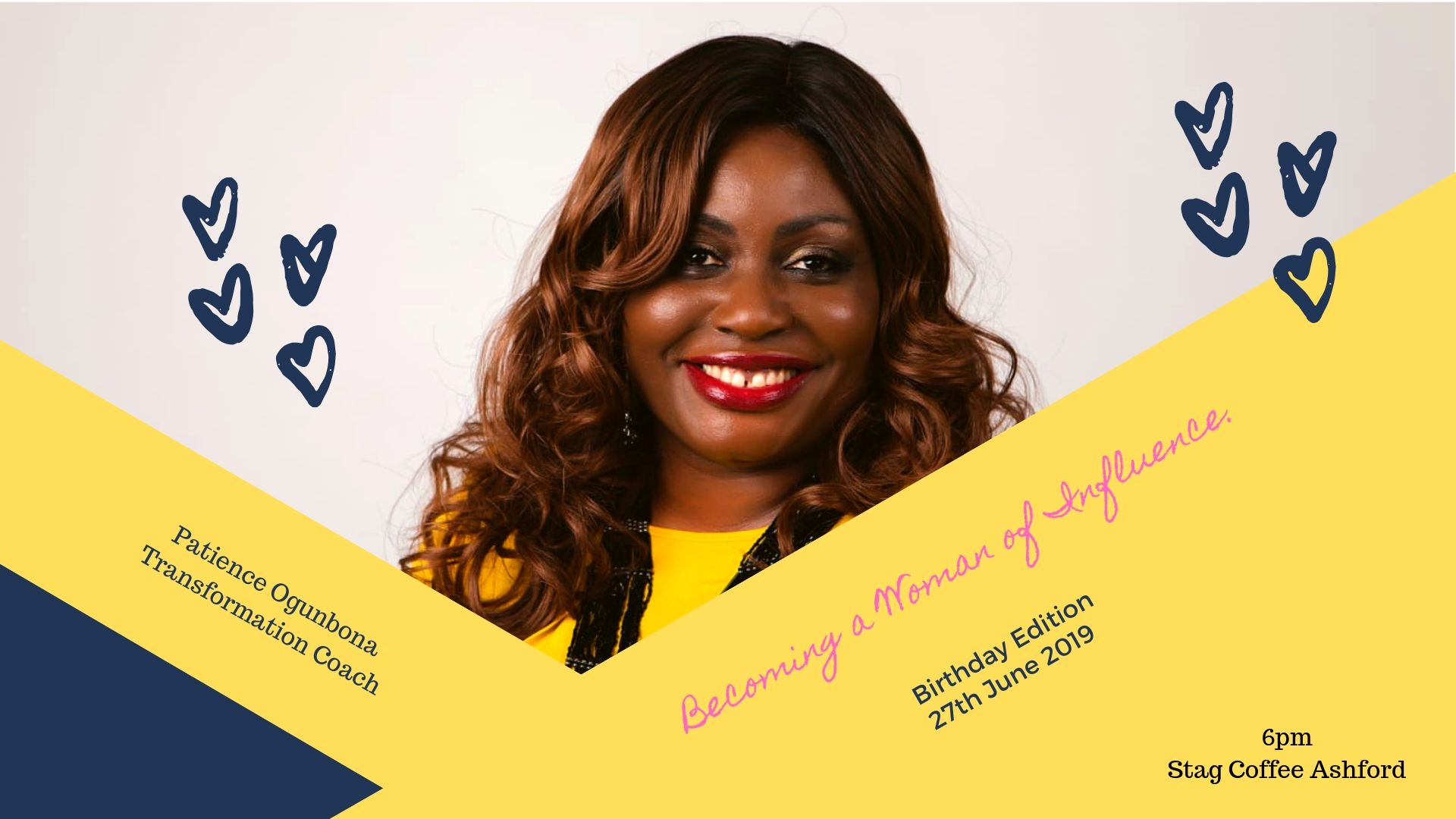 Calling Aspiring Entrepreneurs, Startups and Friends, come join me for a day of inspiration, networking, food and drinks and more.
June is my Birthday month.
When you are aligned to purpose and what you love to do in life, everything you do gets synced. Therefore, all I want to do this month is celebrate by adding value to others and being in my sweet spot
So! if you are about in Ashford or Kent in general or willing to come celebrate, I am sending out a special invite to you to join me for another edition of Becoming a Woman of Influence and some partying
Yes, this event is mainly women, but supportive men can come along too if they so wish.
Activities for the Day
1. Brief Talk and sharing my Story on the Journery to Becoming a Woman of Influence
3. Discussions on what it means to be a Woman of Influence from attendees
4. Looking after you - Discover a natural way to take control of your health, using essential oils
5. Attendee intros and Business Pitch (2 mins to tell us about your business)
5. Nibbles, Snacks and Drinks
This event is designed to join me in celebrating the brave and tenacious woman, and the value she can bring to the world when empowered to live a fulfilled and successful life, by developing her ability to influence her life outcomes and those of others.
A woman takes on various roles, has to juggle them all and is required to do so excellently. However, the mindset, attitude and strategies needed for success and fulfillment are not taught in any institutions, they have to be learnt through a personal growth journey.
As a woman living in today's world with all it's challenges, whatever your vocation or aspiration, you can increase your positive impact on yourself and others by Becoming a Woman of Influence. With influence, you can achieve success at home, at work, and in every other area of life.
This day of inspiration, networking and celebations will include the following talks and activities :
1. The Self - Discovery Model - (Me, Myself and I) . The importance of self awareness as a way of gaining clarity and direction in life;
2. Growth Model - From Blindspots to Sweet Spots (Self-Leadership);
3. Influencer Model - Communication, Connection, Influence
- Simple, insightful ways to interact more positively with others;
- How to connect with people at a deeper level, and
- Postive ways of influencing others and getting results.
4. A natural way to transform and take ownership of your health using essential oils. (by Margaret Holvec)
5. Networking and discussions to share ideas about how to navigate a successful self-growth journey, and some of the ways women are influencing outcomes in life, business and the world at large.
P.S- You can bring along goodies and business cards to put in a goody bag for guest to take away.
Looking forward to hosting you. x