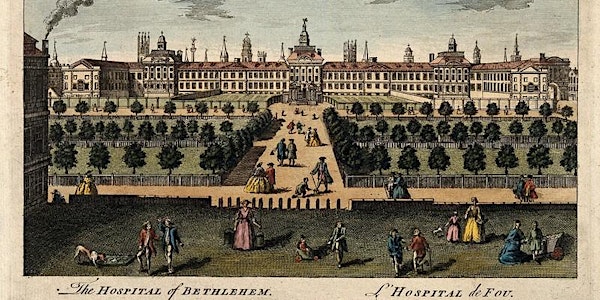 Bedlam! Madness on the Streets of London
Location
Kindertransport Statue
Outside Liverpool Street Station
14 Liverpool Street
London
EC2M 7NX
United Kingdom
Refund policy
Refunds up to 7 days before event
Description
The incredible story of Bethlem Royal Hospital and the treatment of mental illness from 1247 to the present day
Established in the 13th century by a Crusader seeking to repay God for his salvation, the Bethlem Royal Hospital – often known simply as 'Bedlam' – has a chequered and extraordinary history spanning more than nine centuries.
In many ways, Bedlam's story is also the tale of the treatment of mental illness over the course of more than 750 years.
Following a route that connects the sites of the original homes of Bedlam in the City of London, this tour explores the concepts, cures and stigmas associated with madness through time.
Learn how religion was as important as classical thought in the treatment of the unwell, how comparatively recently doctors became involved in the management of the hospitals and how the causes of mental ill health have been both surprising and commonplace across different eras.
Visit a compendium of intriguing locations from a Victorian Turkish Bath to a medieval monastery, the original home of Shakespeare's plays to a hospital built around the time of the first Bethlem Royal Hospital.
An ideal introduction to the vast subject of the human mind and its ailments, this tour places London at the centre of the story.
The standard walk commences at the Kindertransport Statue outside Liverpool Street Station (for directions click here) and lasts around 2½-3 hours
The tour costs £12 per person book here on Eventbrite to reserve your place right now
'Bedlam! Madness on the Streets of London' is available as both a standard tour and a full day educational course.
For further details on our full day event or to make a group booking fr a private tour please contact us at discovermedicallondon@gmail.com
Click here for a map and directions to the Kindertransport Statue