Description
BEER BOARS EAST LONDON - 003. with Nigel Sadler
Beer Boars is a community based project that aims to bring together beer enthusiasts & home brewers alike. As well as group brew days we hold these monthly meet ups at Brew Club in Clapton. The aim is to provide a platform for sharing knowledge, experience and of course beer. After our last successful meeting with Jame Allen of Five Points we are ready for Beer Boars 003 on Thursday 23rd March.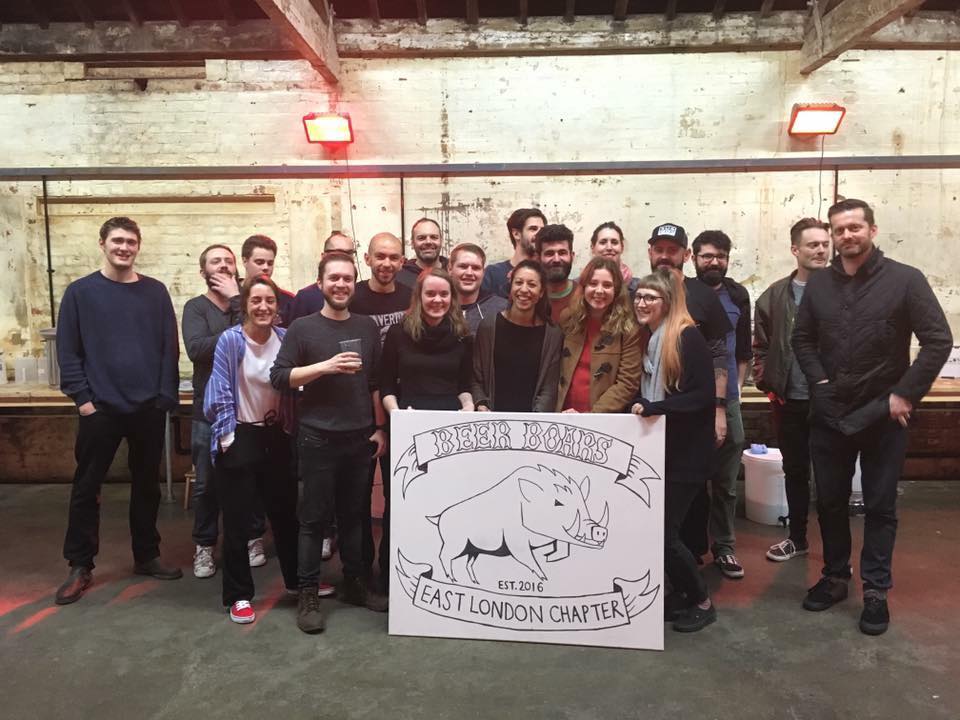 - BOTTLE SHARING: Bring your beer to share! If, like us, you occasionally have a beer so special that all you want is people to share your moment of utter beer joy with then this is that moment. Its not a requirement (the bar is fully stocked) but some beers just demand an audience!
- HOMEBREW TASTING: We want to invite everyone to bring a selection of as many of their beers as they like, to taste and discuss with fellow homebrewers in a friendly, casual setting. There will be a selection of beers produced by both Beer Boars and Brew Club available for tasting too. This is a great opportunity to sample beer and learn about different styles and how various ingredients influence the flavours present in beer.
- GUEST SPEAKER: Guest speaker will be Nigel Sadler, a veritable walking encyclopedia on beer. He will be giving a talk on fermentation and yeast metabolism. Nigel has decades on experience in the beer & brewing industry.
- BREW CLUB TAP ROOM: The guys at 'Brew Club' are letting us have full use of their great space in Clapton. As well as a fully stocked tap room featuring Weird Beard this month. On the night you can have a look around the brew space and learn about their Braumeisters.
- MEMBERSHIP: Our monthly meet ups are free for all to attend, register here to let us know you are coming, or simply rock up on the night. We will however be launching a series of special ticketed events which will be available to members before being released to the general public. Membership is FREE and you can sign up on the night to receive our Newsletter, Early Bird member discounts and all the information on every event.
Email beerboars@gmail.com for more info and feel free to invite any budding brewers who may enjoy learning about brewing.