Description
BEER BOARS EAST LONDON - 007. 'Brew Club Open Day'
Beer Boars aims to bring together beer enthusiasts & home brewers alike. As well as ticketed group brew days we hold these free to attend monthly meet ups at Brew Club in Clapton. The aim is to provide a platform for sharing knowledge, experience and of course beer. With lots of exciting events on the horizon we are holding our first 'Open Day' for potential new club members to come down for a few hours and meet the club, talk beer & get involved with our growing community!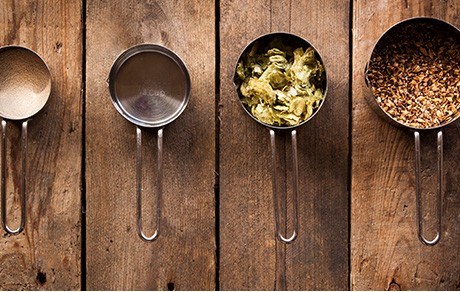 - BREW CON LONDON: We will be discussing the upcoming Brew Con London, the UK's first home brewing conference & expo to be held in November that the club is organising. If you wish to get involved in the event this is a great opportunity to come by and talk ot the organisers. We will need a lot of keen 'Brew Buddies' on the day to share their knowledge and explain, chat and promote home brewing!
- HOMEBREW TASTING: We want to invite everyone to bring a selection of as many of their beers as they like, to taste and discuss with fellow homebrewers in a friendly, casual setting. There will be a selection of beers produced by both Beer Boars and Brew Club available for tasting too. This is a great opportunity to sample beer and learn about different styles and how various ingredients influence the flavours present in beer. Looking forward to trying out some beers being entered into the upcoming home brew Nationals in Bristol.
- BOTTLE SHARING: Bring your favourite local beers to share! If, like us, you occasionally have a beer so special that all you want is people to share your moment of utter beer joy with then this is that moment. Its not a requirement (the bar is fully stocked) but some beers just demand an audience!
* After a recent trip to Italy I'll be bringing a selection of award winning beers back from a few breweries I've come across out here for everyone to try! SP
- BREW CLUB TAP ROOM: The guys at 'Brew Club' are letting us have full use of their great space in Clapton. They have a fully stocked tap room bar featuring a different local brewery each month. On the night you can have a look around the brew space and learn about their Braumeisters and brewing courses. The lovely Jo will be on hand as always to answer all your questions.
- MERCH STORE: I'm hoping to have some merch ready for this meet! We are looking at caps, t-shirts and baseball t-shirts for this first run.
Follow us on facebook for more info: https://www.facebook.com/beerboars/
Email beerboars@gmail.com for more info and feel free to invite any budding brewers who may enjoy learning about brewing.