Description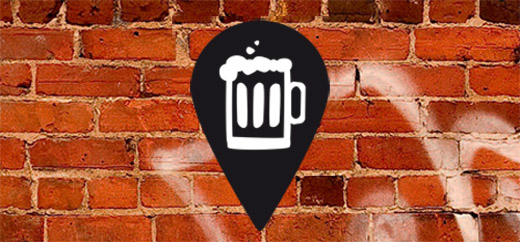 On Thursday the 10th July Beer Here will bring you Gang Stories, an immersive evening of discussion, food and drinks, with the spotlight on London's growing gang culture.
With 15,000 individual gang members in London alone, gang violence in the capital is an increasing problem, one we should all know about.

At Beer Here, we will give you a comprehensive look at gang culture from those who know it best, and tell you what you can do to help solve this wicked problem, alongside showcasing the best work being done in the sector.

Learning about gangs through the lens of storytelling, visitors will be taken on a carousel of personal stories, documentary excerpts and enlightening discussions. From ex-gang-members-gone-good, charity workers, and life savers at the heart of the issue, visitors will gain fresh perspectives and new contacts.
David Cohen: Chief Feature writer and Campaigns Editor of the London Evening Standard. Covering research around gangs, poverty and violence, David writes with unparalleled commitment and drive about some today's thorniest social issues.
Ray Douglas: Behaviour management specialist, and the national coordinator for Anti-Youth Violence's early interventions programme, Ray's work has already reached over 10,000 young people. Ray is also the founder of Gangology, a workforce development program for practitioners and Author of "Gangs Kitchen" scheduled for release late 2014.
Junior Smart: Founder of the SOS Project, Junior Smart decided to use ex-offenders as mentors, in order to drastically cut re-offending rates and put offenders at the centre of the solution.The project offers a unique blend of practical and emotional support across 13 boroughs.
Michael Angus: Church Army Captain and Area Manager for homelessness charity SLYMCA. At a time when gang violence was infiltrating hostels and putting the vulnerable people within them at risk, Michael worked with police and the staff to reduce the gang's grip on the hostel.

Tom Sackville: Assistant director of the gangs Dawes unit at Catch 22. This organisation bring together research, policy and practice in order to understand how to reduce the harm caused by gangs and gang-related crime. They work together with local communities in order to create real, sustainable income alternatives to gang membership.

Adeyemi Michael: Director, producer and cinematography of Sodiq. This documentary asks the question of how a boy with the aspirations of becoming a doctor find himself on trial for murder. The documentary has been privately screened at The House Of Commons and Warner Brothers Entertainment and Adeyemi will be showing the trailer at Gang Stories.


Our social offers an opportunity for the best minds to meet and fuel a network for innovation.
Organiser of Beer Here presents Gang Stories
Beer Here is a regular meet up for socially conscious young Londoners. We aspire to deliver engaging events which offer a fresh take on deep rooted social problems. We take these issues seriously, but not ourselves so expect a well-stocked bar, delicious food and music alongside our centrepiece discussion at every event.