Description
Goose Island goes up against Bibendum Wine in an age old competition:
We're pretty proud of the Goose Island beer we serve up at the Vintage Ale House. We think it can stand up to any wine pairing so we've decided to go head to head with one of London's finest wine suppliers!

The pairing dinner includes five courses, the beer and wine pairings.- We just need you to decide!
Beer vs. Wine- who will come out on top? Cast your vote after each round and decide the outcome.
Beer vs. Wine Pairing Menu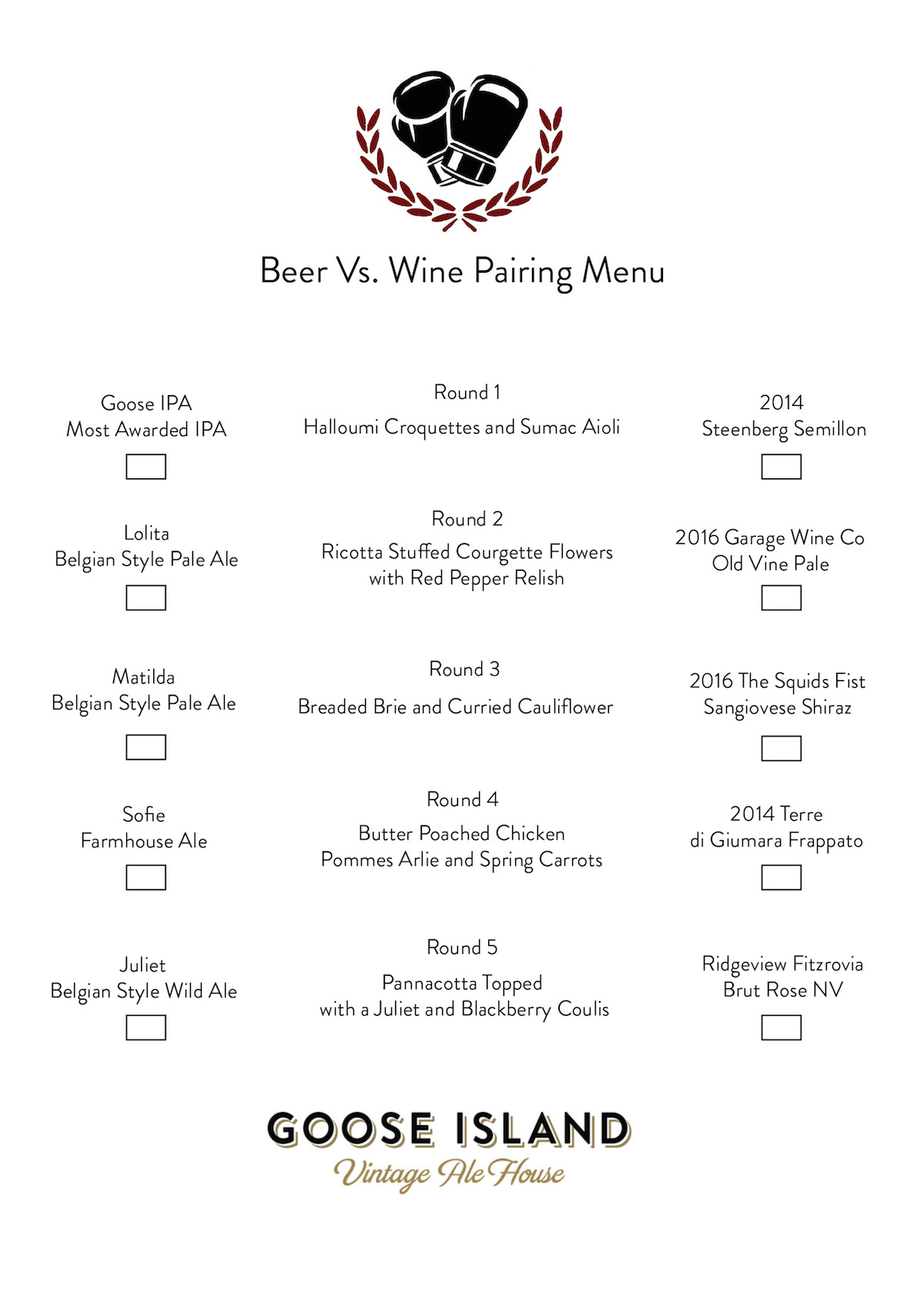 Tickets include 5 courses and the beer and wine pairings.

Must be 18 to participate
Please let us know if you have any food allergies.