The CBKA are delighted to welcome Dr Alex Sapoznik to talk about the importance of bees, beekeeping and beeswax in the Middle Ages.
About this Event
The recent collapse of bee populations has caused concern for ecosystems worldwide. By contrast, the medieval world was teeming with bees, which were potent symbols in medieval Christianity and Islam.
This facilitated the development of long-distance trade networks, while also encouraging widespread domestic beekeeping as a notable part of the rural economy across Europe.
This talk will explore the role that religious medieval beliefs played in the development of beekeeping, its impact on the economy and its inter-relationship with the changing climate of the time and the wider environment
About the speaker
Alex Sapoznik is Senior Lecturer in Late Medieval History at King's College London. Her research interests lie at the intersection of economy, environment, culture and society with a focus on late medieval Britain and Europe. She has published on topics including agriculture, technological innovation, food security, and standards of living. She currently leads the Leverhulme-funded project 'Bees in the medieval world', an expansive study of the economic and cultural role of the honeybee in the Middle Ages, exploring the impact of climate change, religious culture, and the development of networks of exchange across late medieval Europe from the far north to the southern coasts of the Mediterranean.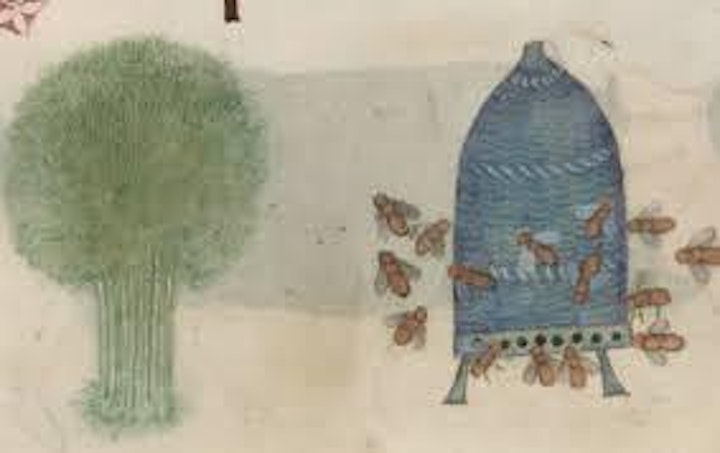 You will be emailed a link to register for the Zoom talk on the day of the event - please check your emails carefully and register as soon as you receive it. Once registered you will automatically be emailed the Zoom link.This is different from registering with Eventbrite.
NOTES:
Under 18s - CBKA is for everyone, but anyone under the age of 18 should be accompanied on camera by an adult.