Description
Come along and join us for an exciting and informative event on all things Bees, how they can help your business and your business can help the Bees!
We have a fantastic line up of speakers, all experts in their field and with experience across a wide range of projects as follows:-
James Fearnley - The BEEARC Project - James has been developing the medicinal potential of propolis for the last 30 years working with many UK universities ,publishing around 20 peer review papers as well as producing two books on the subject. He is founder of BeeVital a company producing propolis products He founded ARC (Apiceutical Research Centre) in 2011 and the IPRG ( International Propolis Research Group ) running International Conferences every two years. James founded and runs a not for profit community health project in – The Dispensary - which has promoted encouraged and created a range of community initiatives in Whitby .He is currently working on the BeeArc Project , an exhibition and Research centre to explore ways in which the honey bee can inspire our the economic, social and cultural life. He is currently launching Threes Company a concept designed to help small business operate in a more creative and healthy way.
Barbara Keating - Tyneside Beekeepers Association - Barbara is a visual artist, formerly textile designer, who uses video and interactive technologies. She is also a pro trainer in Apple and BlackMagic Design editing and Grading softwares. That means a lot of time in darkened rooms, looking at screens. 10 years ago Barbara decided to take up Beekeeping and became more acutely aware of the ecosystem in which we keep honeybees, and the other pollinators which rely on increasingly scarce forage sources. Barbara now teaches beekeeping alongside the tech part of her life. Last year she was commissioned to do a pilot project for TWAMS (Tyne and Wear Museums Service), and did the world's first thermal imaging video of a winter cluster. This project is under discussion as a major project with TWAMS in the future.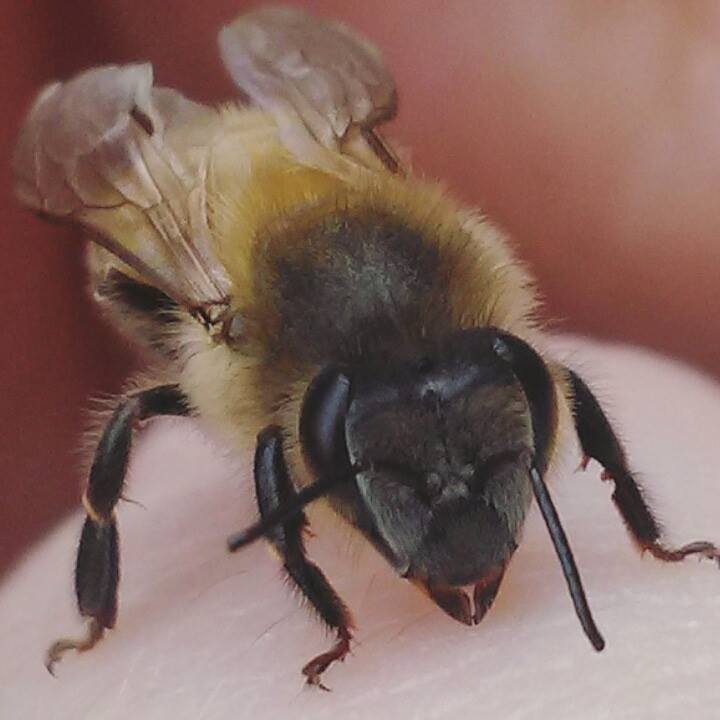 Stuart Duckett - Stuart Duckett Design - Stuart is an Architectural Technologist and Fellow of the Royal Society of Arts, and Creative Director at the Stuart Duckett Design Studio. With over 40 years of experience in the architectural design profession Stuart is the Design Team Leader on the BeeArc Project; an exciting project to create an international Apiceutical Research and Visitor Centre that will inform, educate and research the life and products of the honey bee. Stuart will talk about the design concept of the BeeArc and sustainable design principles.
Climate Action North will provide an update on the new Maiden Wild Rewilding project and Pollinator Parks.
There will also be a number of demonstrations and interactive workshops from local beekeepers/groups. There will also be a range of bee-related exhibitors showcasing their products and projects, and of course there will be honey!!
Refreshments and buffet lunch will be served.
Look forward to seeing you there!