Description
What is the Before I Die Network?
We believe that recognising that we're going to die someday helps us to understand what we want to live for.
The Before I Die Network offers a rare space to consider the most important questions in our lives. What does success mean to you? What mark do you want to leave on the world?
The network plays host to a community of dreamers, risk-takers and ambitious misfits, providing a practical toolbox-full of ways to turn those paper ambitions we write for our lives into a fully fledged reality.
A springboard towards a life that's worth living.
(Caution: There may be post-its.)


---
About 'Before I Die I Want To... Be Me':
So here's the thing. Some day you'll be dead. One of the most powerful ways you'll live on is through the memories of the people you'll impact along the way. So let's make sure they remember the real you - and that you live a life following your own ambitions, rather than those your boss, or your dad, or your inner cynic have for you.
This is a workshop about stripping off the mask that we normally hide behind, embracing the weird and wonderful creatures we are, and living our lives unapologetically, fiercely, on our own terms.


---
We're delighted to be joined for the first day of the workshop by a regular member of the BIDN tribe, Pam McLean.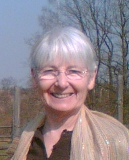 Pamela is a practical innovator and collaborator at points where people and digital technologies connect. She also writes. Most recently she has written a chapter called Exponentially Human for a futurist book coming out later this year. She explores a future world where technology means that work and the communities we connect to have fundamentally changed. It might turn out to be fact or fiction - depending on who decides to help make the human side of it happen.
Pamela will be sharing experiences of combining people and tech to build more collaborative and value-led communities - and the ups and downs along the way.


---
About us: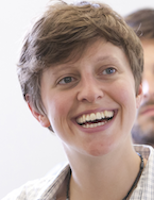 Olivia Comberti (co-facilitator)
Olivia founded the Before I Die Network 4 years ago, after recognising first-hand that the support available at the big transitions in our lives - whether from university to work or from one career to another - was woefully inadequate.
A designer by training, she now works as a coach, facilitator and the community catalyst for a social change community space, Impact Hub Brixton. Her work is bound by a desire to build supportive communities, that give people the confidence to pursue their greatest ambitions for their lives.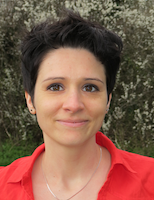 Coraline Pawlak (co-facilitator)
Cora's passion is authentic connection and ethical business. Through self-confidence and career coaching, she believes that if everyone was doing what they truly wanted to do and if they were free from what society expects from them, we would live in a much more compassionate and connected world.
"I see incredibly brave, creative and kind people everyday... I see them passionate and I wonder what impact they could have on their life and on others if only they were pursuing this simple idea that they have at the back of their mind."


---
What others say:
"Not only do I now know what my goal is, I know EXACTLY how I am getting there! … You created such a safe environment." - Phillipa
------------------------------------------------------------------------
"Looking at present efforts from that ultra-successful future perspective has the effect of "Wow. That does look good. I think I should go for it." Then, in true BIDN style, we have to speak it out loud, as if we mean it, and because no-one laughs at us, the realms of the possible are suddenly, wondrously expanded." - Pam
------------------------------------------------------------------------
"The workshops have helped me to realise that there are a lot of people that struggle with making their dreams a reality, but there are also a lot of people out there who have actually "made it", or at least made a start - I realised, those people are not superhumans. They have problems and struggles, they are unsure about what to do and which way to go... they are just like me! So I started feeling validated to pursue my own dreams. I stopped fearing terrible things might happen if I stepped out of line with my life plans. So what I've noticed about how I pursue my goals now is that as soon as I felt I had the right to change my reality, I just got out there and started doing the work. I also learned to admit and share when I felt intimidated, scared or inadequate in the face of a scary task - to reach out for support - and then square my shoulders and carry on." – Yaga


---
Workshop format:
Buy tickets for Day 1 and Day 2 (18th and 25th April) if you've never been to a Before I Die Network event before.
Buy a ticket for Day 2 only (25th April) if you've clarified your ambition at a previous Before I Die Network event.
Day 1: Before I die I want to...
Tuesday 18th April 18:30 - 22:00
Explore what success means to you, what drives and inspires you, and set a 'before I die...' goal that excites and terrifies you in equal measure.
Day 2: How to get there
Tuesday 25th April 18:30 - 22:00
Understand the steps to reach your goal, build an action plan, overcome challenges and discover a community to help you get there.
Next 30 days: Make it happen!
30 Day Supported Challenge
After the workshops, all participants will have the opportunity to join a 30 Day Supported Challenge to make progress towards their goals.


---
FAQs:
1. Who is invited?
If you:
Have ambitious goals, but are struggling to make them happen

Have just finished university and have no idea what you want to do next

Have an idea for a project to start, and want to figure out how

Are in a job you hate, and want to find something that makes you happy

Want to find collaborators and a tribe to help you to move forwards

Just want to share ideas and good conversation with other dreamers
You'll get something out of coming along!
There's no upper or lower age limit, and we'll welcome you whether you're an artist, a tree surgeon or a bank manager. We believe that diversity is what makes a community stronger.
2. What's with the different prices?
We run this workshop at cost price - similar courses in London are upwards of £150. The impact you'll find in this workshop - not just finding clarity on your future direction in life, but also how to get there - is WELL worth £60.

However, it's super important to us that our workshops are accessible to anyone and everyone who might benefit from them, and that they reach as broad and diverse an audience as possible. It's the diversity of our community that makes it so special. Therefore, no matter how much money you pocket at the end of next month, we'd love for you to be able to join us this April. Get in touch if you have any questions.
3. Why should I come?
Get clearer on what you want to achieve in your life and how to get there

Hear stories from speakers on the lessons they've learned from pursuing their own ambitions

Share ideas, support and advice

Join a community of dreamers who want to pursue a future worth shouting about
4 . What should I bring?
Just your good self will be dandy. If you've been to a workshop before, bring along your goals and stories from the previous one, and take them to the next stage