Description
What is the Before I Die Network?
We've all seen it. In news articles, on TV. Those people who've had a terrible accident, a dramatic brush with death, and finally, passionately, decided to start LIVING. On their own terms. Unapologetically.
Isn't it sad that it takes a brush with death to begin to live?
The Before I Die Network offers a rare space to consider the most important questions in our lives. What does success mean to you? What do you want to live for?
The network plays host to a community of dreamers, risk-takers and ambitious misfits, providing a practical toolbox-full of ways to turn those paper ambitions we write for our lives into a fully fledged reality.
A springboard towards a life that's worth living.
(Caution: There may be post-its.)
---
About the Before I Die I Want To...Connect workshop
With all of the divisions and tensions around the world recently, the foundations we build our ambitions from can feel a little shaky. It's easy to feel shell-shocked about what our future might look like within such a changing world.
So the theme of this workshop is about connecting. Understanding, empathising and listening to people who see the world in a different light. It's about finding affinity in the eyes of a stranger, building bridges between unlikely allies.
So...
If the path towards your goals feels like a lonely road

If you want to connect with a more diverse community

If you want to understand others - or perhaps yourself - on a more honest level
...Come along to the Before I Die Network's latest workshop, learn more about your wildest ambitions, and start making them a reality.


We're delighted to be joined for the first workshop by Helen Wright, director of Global People Project. Global People Project is a non-profit set up to transform engagement in global issues. As creatives, technologists and producers from across six continents, they use their skills to empower and connect people in today's globalised world. Prior to this, Helen worked creatively and strategically for over a decade across integrated media, developing communications for several LVMH, Estée Lauder and P&G global brands. She was also a co-founder of DFG, the national organisation working to promote documentary filmmaking talent and innovation in the UK.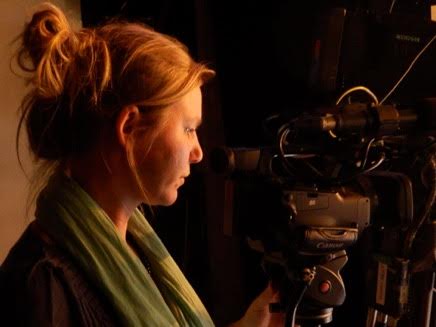 Helen will be talking about the ambitions that led to her directing Global People Project, and about the journey so far.
---
Workshop format:
Buy tickets for Day 1 and Day 2 (9th & 16th August) if you've never been to a Before I Die Network event before.
Buy a ticket for Day 2 only (16th August) if you've clarified your ambition at a previous Before I Die Network event.
Day 1: Before I die I want to...
Tuesday 9th August 18:30 - 21:30
Explore what success means to you, what drives and inspires you, and set a 'before I die...' goal that excites and terrifies you in equal measure.
Day 2: Making it happen
Tuesday 16th August 18:30 - 21:30
Understand the steps to reach your goal, build an action plan, overcome challenges and find a community to help you get there.


As always, we'll have some fantastic guest speakers sharing their stories of the goals they're pursuing in their lives, and the lessons they've learned from the journey.
After the workshops, all participants will have the opportunity to join the Before I Die Network online community, and take on a 30 Day Challenge to make progress towards your goals.

---
FAQs:
1. Who is invited?
If you:
Have

ambitious goals

, but are struggling to make them happen

Have

just finished university

and have no idea what you want to do next

Want to find collaborators

and a tribe to help you to move forwards

Just want to

share ideas and good conversation

with other dreamers
You'll get something out of coming along!
There's no upper or lower age limit, and we'll welcome you whether you're an artist, a tree surgeon or a bank manager. We believe that diversity is what makes a community stronger.
2. Why should I come?
Get clearer on what you want to achieve in your life and how to get there

Hear stories from speakers on the lessons they've learned from pursuing their own ambitions

Share ideas, support and advice

Join a community of dreamers who want to pursue a future worth shouting about
3. What should I bring?

Just your good self will be dandy. If you've been to a social before, bring along your goals and stories from the previous one, and take them to the next stage
4. What's with the 3 different prices?
We think that figuring out what you want to do with your life and how to get there is WELL worth £40. However, it's super important to us to offer our workshops to anyone and everyone who might benefit from them, and to reach as broad and diverse an audience as possible. Therefore, no matter how much money you pocket at the end of each month, we want you to be able to join us this August.