Description
What is the Before I Die Network?
The Before I Die Network is a community for people with big ambitions for their lives, who want a more inspiring way to get there than sitting at home staring at a computer screen.

We believe that life is too short to search for your dreams on job sites, and that working out WHAT on earth you want to do with your life is made immeasurably better when accompanied by good banter and cake.

Covered your desk with countless to-do lists that don't get done? Missed out on too many adventures because you were too afraid of what might happen if you said "yes"? We know what that's like.
So we've developed a set of activities to help you to plan out an achievable path towards your wildest ambitions. For the first time, we're spreading our workshop across TWO days to give you more time and tools to find clarity and take action.
(Caution: There may be post-its.)
---
About our Mayday Mayday! Workshop
The word "mayday" comes from the French 'venez m'aider' meaning "come help me".
So, in honour of the beginning of summer, and of lending a helping hand, this workshop is all about recognising that pursuing your goals isn't always easy, and sometimes the journey towards them isn't the straight flat highway we like to imagine. So...
If the thought of pursuing your wildest ambitions makes you want to send out a distress call
If you're on your way towards your goals, but getting stuck and feel like pushing the ejector seat button
Or if you just feel like you could use some help with getting there
...Come along to the Before I Die Network's latest workshop, and let #MaydayMayday be the call to make your wildest ambitions a reality.

We're delighted to be joined for the first workshop by Niki Kopcke, founder of Mazí Mas (@eatmazimas). Mazi Mas, meaning "with us" in Greek, is a roaming restaurant that creates employment for migrant and refugee women in London.

Niki will be talking about the ambitions that led to her starting Mazi Mas, and about the journey so far.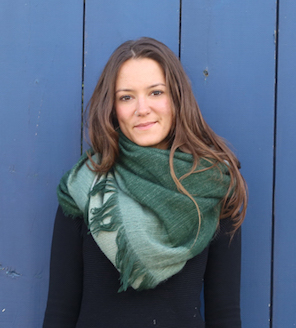 ---
Workshop format:
Buy tickets for Day 1 and Day 2 (3rd & 10th May) if you've never been to a Before I Die Network event before.
Buy a ticket for Day 2 only (10th May) if you've clarified your ambition at a previous Before I Die Network event.
Day 1: Before I die I want to...
Tuesday 3rd May 18:30 - 21:00
Explore what success means to you, what drives and inspires you, and set a 'before I die...' goal that excites and terrifies you in equal measure.
Day 2: Making it happen
Tuesday 10th May 18:30 - 21:00
Understand the steps to reach your goal, build an action plan, overcome challenges and find a community to help you get there


As always, we'll have some fantastic guest speakers sharing their stories of the goals they're pursuing in their lives, and the lessons they've learned from the journey.
After the workshops, all participants will have the opportunity to join the Before I Die Network Community online and continue to support each other in your pursuits. Discover a tribe of dreamers who've got your back, complete a series of actions and start marching towards your goals.

---
FAQs:
1. Who is invited?
If you:
Have

ambitious goals

, but are struggling to make them happen

Have

just finished university

and have no idea what you want to do next

Want to find collaborators

and a tribe to help you to move forwards

Just want to

share ideas and good conversation

with other dreamers
You'll get something out of coming along!
There's no upper or lower age limit, and we'll welcome you whether you're an artist, a tree surgeon or a bank manager. We believe that diversity is what makes a community stronger.
2. Why should I come?
Get clearer on what you want to achieve in your life and how to get there

Hear stories from speakers on the lessons they've learned from pursuing their own ambitions

Share ideas, support and advice

Join a community of dreamers who want to pursue a future worth shouting about
3. What should I bring?

Just your good self will be dandy. If you've been to a social before, bring along your goals and stories from the previous one, and take them to the next stage