Description

Event Description
The 'Begin Before Birth' conference is being held during Infant Mental Health Awareness week and is part of the 1001 Critical Days manifesto agenda. The conference is aimed at professionals and practitioners from across a range of organisations and agencies who support and provide a service for pregnant women and their partners during the 1001 Critical Days (from conception to 2 years)
The focus for this year's event is 'pregnancy' and will include presentations from key speakers including Robin Balbernie, Clinical Director of PIPUK, Professor Vivette Glover, Professor of Perinatal Psychobiology at Imperial College, London and Mary Rheeston, Solihull Approach Manager at Heart of England NHS Foundation Trust.
Brief Biography – Robin Balbernie
Robin Balbernie is clinical director of PIP UK, a charity dedicated to help establish infant mental health teams across the country. Previously he was consultant child psychotherapist in Gloucestershire. He also worked with Children's Centres as clinical lead of the team providing an infant mental health service, known locally and nationally as 'Secure Start'. He was involved with the Intensive Baby Care Unit at Gloucester Royal Hospital and ran supervision groups for Health Visitors for over 25 years. His interest in working with adopted children led him to the field of Infant Mental Health and early preventative intervention; and this became his speciality following a Winston Churchill Memorial Trust Travelling Fellowship to look at related projects in America. He is an advisor to the Association of Infant Mental Health and the WAVE Trust and was a member of the Young Minds' Policy and Strategy Advisory Group.
Email: robin.balbernie@pipuk.org.uk
Brief biography – Vivette Glover
Vivette Glover is Professor of Perinatal Psychobiology at Imperial College London. Her first degree was in Biochemistry at Oxford University, and she did her PhD in neurochemistry at University College London. She then moved to Queen Charlotte's Maternity Hospital, London. In more recent years she has applied her expertise in biological psychiatry to the problems of mothers and babies. The effects of the emotional state of the mother, both on the developing fetus and longer term on the child are being studied. Recent projects include studies showing that maternal prenatal stress, depression or anxiety increases the probability for a range of adverse neurodevelopmental outcomes for the child. These include emotional problems, attention deficit/ hyperactivity disorder, conduct disorder, and cognitive impairment. Her group are also studying the biological mechanisms, including alterations to placental functioning, that may underlie such fetal programming.
She has published over 450 papers. She has been awarded the Marcé Society Medal and the John Cox medal. She has been a special advisor to the Department of Health on the Family Nurse Partnership and Preparation for Pregnancy, Birth and Beyond, and is currently an advisor to the All Party Parliamentary Group on the First 1001 Days, the Early Intervention Foundation, the Global Alliance for Maternal Mental Health, the NSPCC and is the Biometric lead for the evaluation of the Big Lottery's Better Start.
Brief Biography – Mary Rheeston
Mary Rheeston manages the Solihull Approach and has been involved with it since it started in around 1996. She is also involved in developing projects and resources for the Solihull Approach and delivers Solihull Approach training. She has a keen interest in emotional health and wellbeing for everyone, in the antenatal period, for babies, children, young people and adults. She began her professional career as a Paediatric Nurse and then Trained as a Health Visitor in Solihull where she became involved with the Solihull Approach.
Location
The event is being held at The Sage Gateshead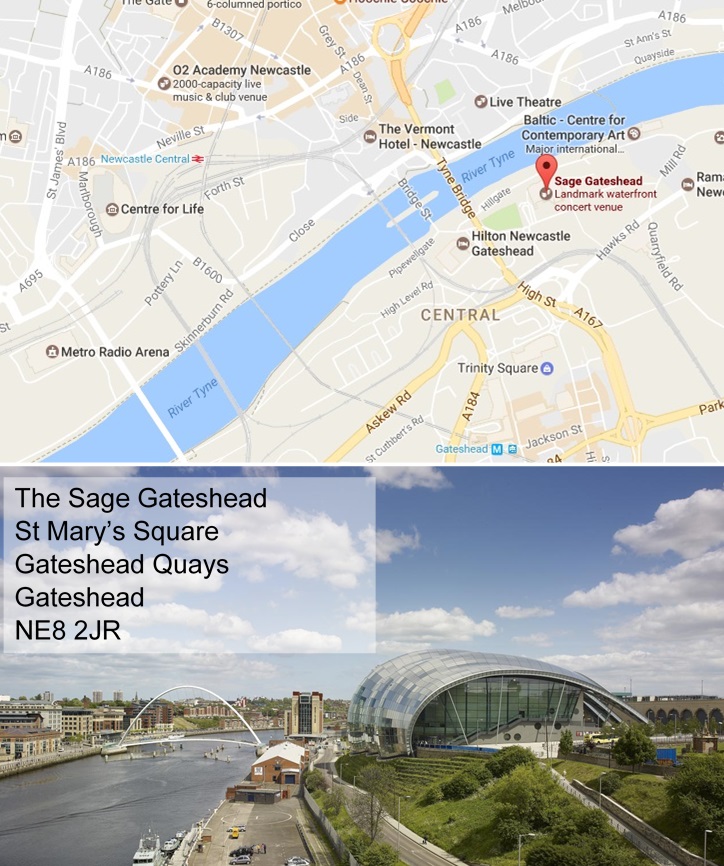 Food can be purchased on site, however, you are welcome to bring your own lunch – there will be additional seating in an adjacent room with displays and a networking opportunity during the lunch break.