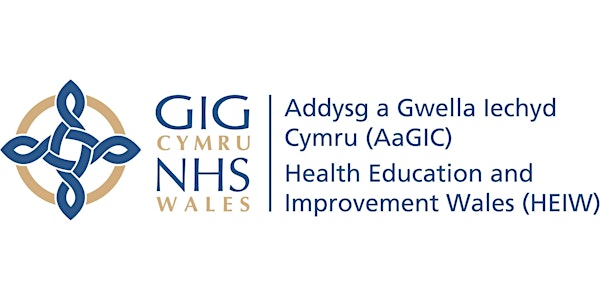 Begin your NHS Career at HEIW Summer Internship - inc. Dental and Optom
Are you ready to make your mark on the Health Care sector? Do you want to make a difference to the people of Wales?
About this event
Open to: Students and recent graduates from Cardiff University, University of South Wales and Cardiff Metropolitan University
All degrees welcome!
Are you ready to make your mark on the Health Care sector?
Do you want to make a difference to the people of Wales?
We have designed an Internship that will prepare you for a career in NHS Wales.
At HEIW, we have a leading role in the education, training, development, and shaping of the healthcare workforce in Wales and we are looking for innovative, creative, diverse people to join us as part of our HEIW Summer Internship Programme.
Join us for an interactive discussion to hear how you can apply and learn about the internship opportunities below:
• Dental
• Quality Unit
• Optometry
• Allied Health Professions
• Multi Professional Education & Training for Primary and Community Care
Successful applicants will enjoy a robust and engaging 6-8 week internship programme that will allow its participants to immerse in a department and join a potential talent pathway into a career within NHS Wales.
To see what our past graduates had to say please look at this short video.
Dechreuwch eich Gyrfa GIG @ AaGIC Interniaeth Haf
Yn agored i: Myfyrwyr a graddedigion diweddar o Brifysgol Caerdydd, Prifysgol De Cymru a Phrifysgol Metropolitan Caerdydd
Gweminar ar-lein drwy Teams
Croeso i bob math o radd!
Ydych chi'n barod i wneud eich marc ar y sector Gofal Iechyd?
Ydych chi eisiau gwneud gwahaniaeth i bobl Cymru?
Rydym wedi cynllunio Interniaeth a fydd yn eich paratoi ar gyfer gyrfa yn GIG Cymru.
Yn AaGIC, mae gennym rôl flaenllaw yn y gwaith o addysgu, hyfforddi, datblygu a llunio'r gweithlu gofal iechyd yng Nghymru ac rydym yn chwilio am bobl arloesol, creadigol ac amrywiol i ymuno â ni fel rhan o'n Rhaglen Interniaeth Haf AaGIC.
Ymunwch â ni am drafodaeth ryngweithiol i glywed sut y gallwch wneud cais a dysgu am y cyfleoedd interniaeth isod:
• Deintyddol
• Uned Ansawdd
• Optometreg
• Proffesiynau Perthynol i Iechyd
• Addysg Aml-broffesiynol a Hyfforddiant ar gyfer Gofal Sylfaenol a Chymunedol
Bydd ymgeiswyr llwyddiannus yn mwynhau rhaglen interniaeth 6-8 wythnos gadarn a deniadol a fydd yn caniatáu i'w chyfranogwyr ymgolli mewn adran ac ymuno â llwybr talent posibl i yrfa o fewn GIG Cymru.
I weld beth oedd gan ein graddedigion blaenorol i'w ddweud edrychwch ar y fideo byr hwn.