Complete Beginner Tango dance classes in Angel/Farringdon
About this event
Would you like to be more active? Would you like to join and be part of a wonderful and welcoming community?
Then join our Complete Beginners Tango Class on Tuesday 16 November - 19:30
Learn the first basics of Argentine Tango
* in a friendly relaxed environment
* in small class groups
* with professional teachers
* no (dance) partner necessary
* all ages are welcome!
You can try a Drop-in class to see fi you like it. And full Courses are available, if you seriously would like to give Tango a go!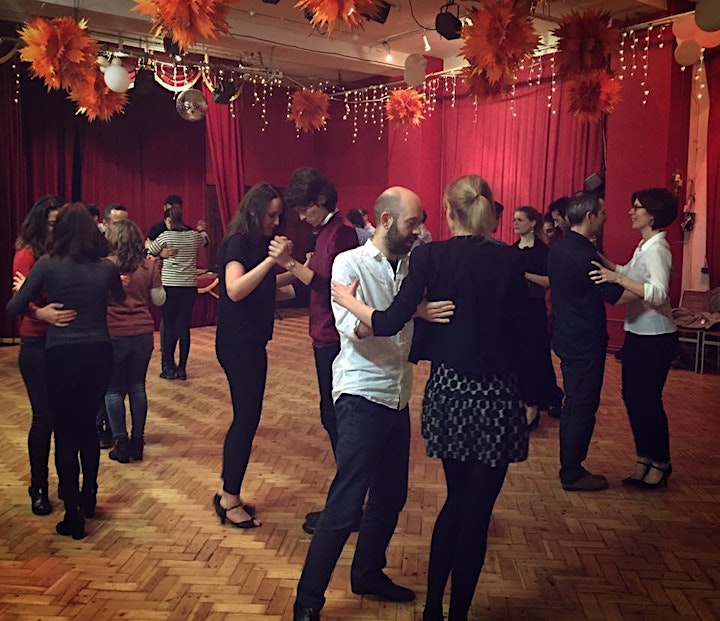 Argentine Tango is a great way to be active, have fun, and meet wonderful people.
Organiser of Beginner Tango Classes - Angel
Tango-Fever is an Argentinean Tango dance school in London.
We organise weekly group classes in various venues in Central London, for all levels from Complete Beginners to advanced dancers.
Besides classes we also love organising different social events where people can dance, practice, relax and enjoy. Tango@Spitalfields is a FREE outdoor event we organise, that includes a FREE taster Tango class every event.
Check out our website for more information about us, our classes and events
In case you have any questions please don't hestitate and contact us on info@tango-fever.com