Multiple Dates
Beginners DSLR Photography - Aberdeen City Photo Elements
Sales Have Ended
Ticket sales have ended
Sorry you didn't make it to this one... We're running again next week so book early to avoid disappointment. We look forwards to seeing you soon!
Sales Have Ended
Ticket sales have ended
Sorry you didn't make it to this one... We're running again next week so book early to avoid disappointment. We look forwards to seeing you soon!
Description
Beginners DSLR Photography - Aberdeen City Elements TOUR (3 hrs)



Do you have a Digital Camera / DSLR or even a New Mobile Phone with a camera control app?


Would you like to get some great photographs of Aberdeen City's Landmarks and take you camera off Auto?

Are you visiting the Granite City and worried that your photos may come out

too blurry or too dull?
Want to learn how to get sharp images with that silky background you always see in professional photos?


If you can answer 'YES' to any or all of these questions above then this is the right photo tour for you!


Our 3 hour, practical, public, camera training, workshop tour... is a fun and relaxed way for starting your DSLR photography training at Aberdeen's most significant and impressive Granite City Landmarks!


The tour is designed to give you first hand experience and instructions from local experienced photographers, whilst guiding you around Aberdeen City's most famous and prominent city landmarks.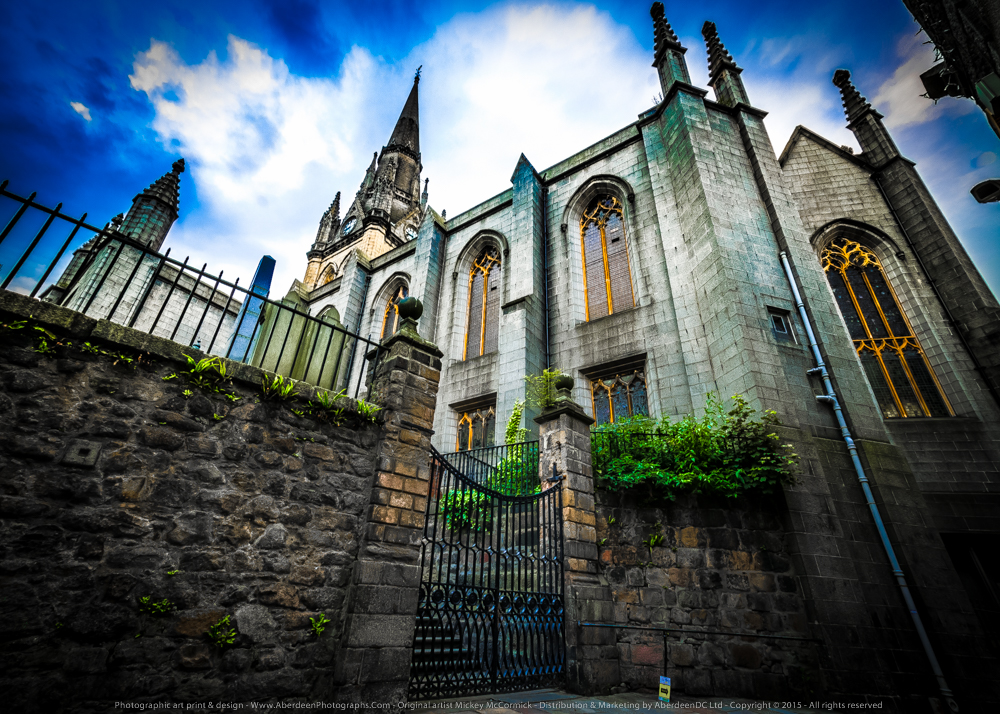 We'll guide your through the basics of how to control the speed of your camera's shutter, the amount of light your camera lets in, the aperture and your camera's sensitivity to light ISO.


Learning how to control these 3 key ELEMENTS will help you create the perfect picture during your visit to the Granite City. This is just what our tour is all about!



The three photographic elements are:
ISO

– the measure of a digital camera sensor or films sensitivity to light

Aperture

– the size of the opening in the lens when a picture is taken

Shutter Speed

– the amount of time that the shutter is open



It is the magic of adjusting these three key elements that deterrmine how to capture an image correctly. In addition the combination of you, your camera and our guidance makes for another truly magical mix on the day!


SEE SOME OF THE SIGHTS OF THE GRANITE CITY AS YOU LEARN TO CAPTURE THEM !
This tour covers the following monuments and landmarks in Aberdeen City and is broken into 2 parts with a short break at a local cafe. Marischal College, The Kirk of St. Nicholas, Rosemount Viaduct, His Majesty's Theatre, William Wallace Statue , Edward VII Statue, Union Terrace Bridge, Crown Terrace Staircase, Guild St Bridge , and finishes at The Green.

The short break arranged half way though will give you time discuss what you've learned in part 1, refresh and prepare you for part 2!

With a maximum of 1/6 group ratio for the posibility of 12 total attendees and upto (2) of AP PHOTOS - Photographers from the local Aberdeen area sharing their knowledge, facts and tips about the sights and city, you will be guided through the best vantage points, camera settings and in camera / on screen framing techniques at each location along the way.

THINGS TO TAKE ALONG ON THE DAY
Please bring with you your own DSLR camera, 1 or 2 lenses, a fully charged battery and a spare ( just in case ), if you wish. An SD card or storage card suitable for your camera. A mobile phone with a note taking app or a notepad and pen!


ANYTHING ELSE I SHOULD / COULD TAKE ALONG WITH ME ON THE TOUR
Suggested Or helpful Items...
Appropriate outdoor clothing, a light jacket or waterproof in case it rains..this is Aberdeen after all ;-)
A Mono-pod or tripod is not essential but maybe useful in assisting you to capturing sharper images.

AGE RESTRICTIONS?
Minimum age of participants is 16 unless accompanied by an adult. Where an adult is in accompanyment to a child the minimim age for attendace is ( 12 years - when accompanied by a suitable adult or parent )
IS THERE LOCAL PAKING / TRANSPORT TO THE TOUR STARTING POINT
There are many local car parks close to the tours staring point. Broad Street, Aberdeen is accessable via many of Aberdeens local bus routes.

MYSELF OR SOMEONE I KNOW IS A WHEELCHAIR USER IS THE TOUR ACCESSABLE FOR ME?

Yes... the area the tour covers currently does not prevent access to anyone using a wheelchair or mobility scooter. Wheelchair users that are accompanied by an able bodied adult for assistance or support will not be required to pay for a ticket for the person accompaning them if the accompanied person is there solely to provide assistance to the main attendee


HOW CAN I GET IN TOUCH IF I HAVE ANY QUESTIONS?
Contact us via email: bookings@aberdeenphotographs.com
Contact us via phone: 0844 5678 700 Or 01224 696263


ARE ONE-TO-ONE OR PERSONALISED TOURS AVAILABLE?

Yes.. we can provide a tour of the same or a different route for individuals or families / groups
The costs charged may be more than the above stated costs if less than ( 3 people) attend.
The increase in cost is a usually in the region of £12.50-£17.50 per person depending on numbers.


CAN I TRANSFER MY TICKET TO ANYONE ELSE?

Tickets to these events are non-refundable. However you can to transfer ticket to someone else to use for the event and it will still be honered by the course providers / trainer(s) on the day.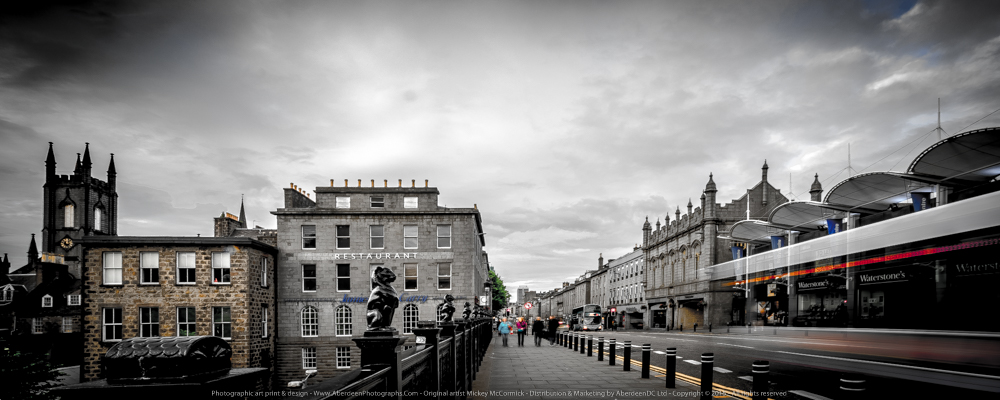 Beginners DSLR Photography - Aberdeen City Elements

TOURS

Contact us today for more info on 0844 5678 700 or 01224 696263


We simply aim to bring photography and photographic training & experiences to all of those in the Aberdeen and Aberdeenshire community areas who need a little encouragment, help or assistance to improve there skills or develop a new interest in photography.

We also try to help people in our local communities to get out and about that usually just stay in. We try to assist people and families that are on a low income or suffer from ill health or age related issues, disability(ies) or have perhaps have learning or other difficulties.


By locating and showing you all of the experiences, fun & beauty that is to be had and seen and is made available locally on camera with you all... We hope to encourage everyone... especially those not as fortunate as everyone else to take up an interest in photography and to join in & experience the sights and tours that are available in and around Aberdeen!


We rely on sales of artwork, affordable photographic services to local start-up & tourist businesses, families & individuals and donations to bring our services to you and make them more affordable and accessable to everyone.


"All profits" go straight back into the community by providing free and low cost services to those in need.
(Please consider donating to our cause so that we can help others in the Aberdeen Community, thank you.)


AP Photos ( Aberdeen Photographs C.I.C ) are a NOT FOR PROFIT Community Interest Enterprise company based in Scotland, Aberdeen.

ALL TOURS ARE NUMBER DEPENDANT
(minimum of 3 bookings per event to proceed on the scheduled date)

If tickets are not secured 48 hours in Advance the tour will be posponed until suitable numbers are reached. Deadline for TICKETS PURCHASED VIA EVENTBRITE IS 48 Hours before start of all group courses. Next Available dates are usually 14 days after original event.

Call us on 0844 5678 700 or 01224 696263 for futher information on how you can help today!