Description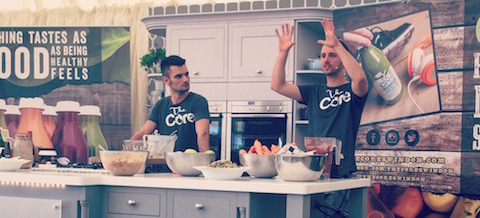 The First in a Series of One-Day Intensive Masterclasses with Kris Talikowski & Chef Jay Halford

COURSE 1: Beginners guide to 51% Raw - One Day Raw Food & Juice Course

A key aspect of sumpreme health is making sure that at least 51% of your diet is made up of raw foods, plants, fruits, veg, nuts and seeds. This means breaking your meals into 4 (rather than 3) and ensuring 2 of them are raw and plant based (hence 51%). Chef Jay Halford and Juice Guru Kris Talikowski will show you their complete guide for making quick and easy raw meals and juices to ensure 51% raw is not just possible, but super simple.

You will be eating and trying all the dishes so all your food for the day is catered for.
Through-out the day you will learn how to make :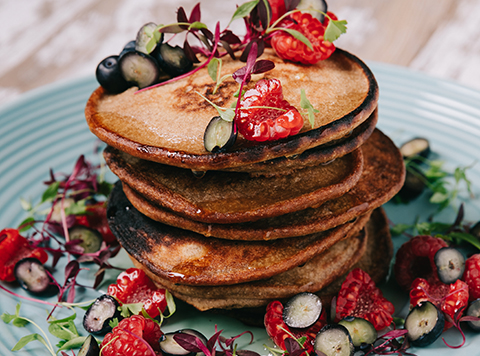 Breakfast & Morning Snacks
Banana pancakes (learning about different types of flours and sugars we can use and benefits)
Homemade Date and Apricot Granola (using oats alternatives to create the same results)
The Ultimate Breakfast Smoothie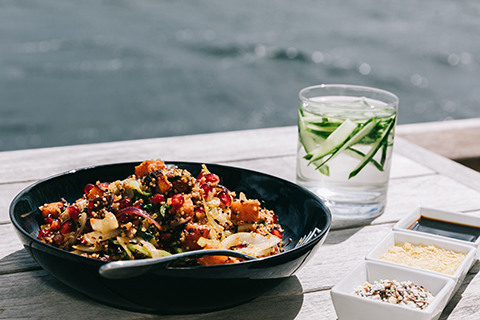 Lunch
Wraps (creating different fillings and what we can use to produce quick easy smacks)
The Green Elixiar juice - the perfect lunchtime pick me up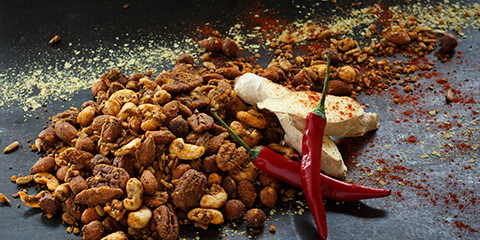 Snacks
Chilli Nuts (marinating and maximising flavours)
Raw Chocolate Rolos (how to use the different varieties of cacao) filling and best results
Healthy Dinners
Thai green curry (cooked plant based vegan cooking and maximising taste)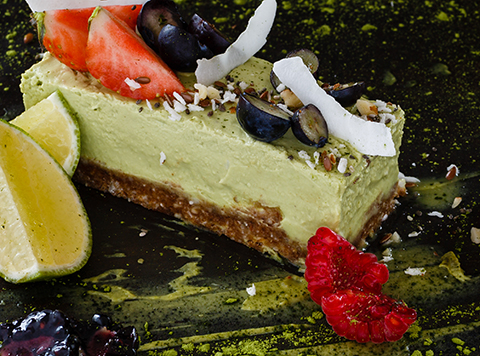 Desserts and night time drinks
Cake! Key Lime pie! (textures and setting methods)
Warm raw hot chocolate, Apple pie toddie, and a healthy cappucino
You will also learn
- The basics of a raw food kitchen - what ingredients you need to start off making amazing raw food at home.
- Raw Food tools - see Jay demonstrate how to use your blender to make nut milks, a spiraliser to make noodles, speed chopping skills and much more
- How to make a full day of raw food - Jay goes through a full day's worth of food: breakfast, lunch, dinner and desserts
- Ask the Expert - Pitch your nutrition and raw food questions to our chef!
- What's the benefits? Learn how and why raw food is so beneficial for the body.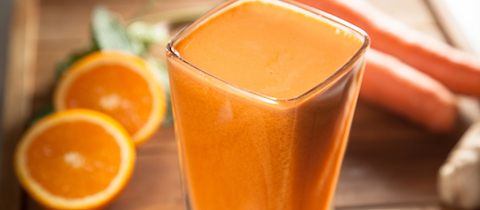 The Power of Juicing
Ever wanted to know how the power of freshly extracted fruit and vegetable juices can radically boost your health, and kick-start you on a path to increased energy, better skin, better sleep, and the health you always wanted?
Core owner Kris runs this, his signiture workshop, to teach people about how making a few simple steps you can radically improve your health.
You will also learn:

- How juicing boosts health - how the science and studies into juicing can help every aspect of health.
- Best ingredients to juice - what juices best and importantly how you can become a master of your own juicer.
- Juicing vs Blending - learn what to put in your juicer and your blender to make ultimate smoothies.
- Best fruit/veg combinations - how to create your own perfect recipes
- What to eat when juicing - what yummy but healthy foods you can make alongside juicing
- How to juice fast - learn how to juice and clean up in only 5 minutes
- How can supplements boost juicing - Kris will go through his top 5 supplements to take and why they're good for you.
We hope to see you there!The Core Team :)