Beginners guide to email marketing: 10 tips to get you started
Beginners guide to email marketing: 10 tips to get you started
Thu 3 November 2016, 10:30 – 12:30 GMT
Description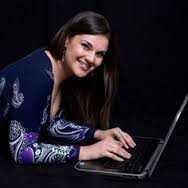 Email marketing benefits from not only being a relatively cheap form of marketing, but also generates some of the highest returns on investment of any marketing channel. There is a lot more to creating a successful email marketing program than just creating some content and pressing send.  
Kate Barrett explores 10 key tips and best practices to get you started with email marketing, from setting up your forms to sending your newsletters, ensuring you make the most from your campaigns from the start. 
"Very knowledgeable and engaging speaker who imparted a huge amount of information in the time given"
---
Latecomers will not be admitted to this seminar.
No refunds will be given to any latecomers; cancellations via Eventbrite may be made up to 9am on the day of the seminar.
As we do not admit latecomers, allow extra time to locate the City Business Library, if this is your first visit.