Beginners Linkedin for Business - Bury St Edmunds

Wednesday, 27 April 2016 from 13:30 to 16:30 (BST)
Event Details

Beginners Linkedin for Business
This hands-on course is for beginners who have not set up a Linkedin profile, and for those who have set up, added some connections, but do not know what they are supposed to do next. The workshop will help you get to grips with the benefits of Linkedin and to use it to find new leads.
Content:
Overview of Linkedin and its usefulness as a source for new business, when used correctly

Setting up a decent profile

Explanation of 'connections'. How/ who /why to 'invite' 'connections'

Explanation of 2nd and 3rd degree connections

Posting updates – when/what/how/ why

Contacting people who are not connected to you

Sending group emails via Linkedin – why/ benefits

Groups. Why/how to join plus the massive benefit of group interaction

Setting up a group – why/how/ benefits

Company pages – how to set up properly and why they are so important.

Following Companies – why/ benefits

What to do next to grow your Linkedin profile, get leads and increase exposure
*This is a hands-on course, please bring a laptop (not a hand-held device)*
Please set up a basic Linkedin profile (if you don't presently have one) prior to attending the course.
Teas & coffees will be provided.  
 *There is a cancellation fee with this ticket* 
Parking is limited at Eastern Way and attendees are advised to arrive 10/15 minutes early to avoid any disruption to the course. 
Course Tutor: Julia Payn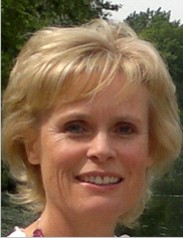 Julia payn has over 30 years' experience in sales and marketing. She has won numerous awards for sales achievement and has introduced effective processes to increase sales into the many companies she has worked with.
She has a deep knowledge of business sales processes and what makes companies successful.
Julia has worked with companies of all sizes, from sole traders to multi-site PLC's, helping them create efficient strategies to improve business performance.
Julia is passionate about helping business owners improve their sales and has many testimonials to prove the difference she makes to her clients. www.salepath.co.uk

When & Where

MENTA
5 Eastern Way
Bury St Edmunds
IP32 7AB Suffolk
United Kingdom


Wednesday, 27 April 2016 from 13:30 to 16:30 (BST)
Add to my calendar
Organiser
Searching for fuss-free guidance and training with Social Media?
At MENTA Business Support, our range of social media training in Suffolk and Norfolk is designed for small business teams.
Learn how Google can offer your business a range of free tools with our Google My Business training and masterclass.
Discover how your business can truly benefit from Instagram and Facebook
Our Twitter and LinkedIn training and masterclasses we show you how to build your personal branding and reach new contacts.
Our masterclasses and social media training are not just talk; we invite you to work on your social media presence as we run the masterclasses.
You will discover how to talk to your target audience and how each platform works differently.
We aim to make social media your business friend and guide you with free tools to improve your imagery.
We cover boosted posts and adverts
Learn to share your business story to a wider audience and let social media work for your business.
Our Masterclaases are scored majority 5/5 stars by those attending in 2016,2017,2018 
 Overview of MENTA Business Support.
MENTA aims to help you increase sales, improve profitability and reach new markets and customers. This will mean your business thrives, you prosper and the  eastern region continues to be a great place to live and work. We provide a range of business services suitable for SMEs in the East Anglia region. Established as a  social enterprise in 1994 and based in Suffolk,  MENTA is here to help you maximize your business potential.
If you have any bespoke training or mentoring needs or can't find what you're look for on our website www.menta.org.uk , please get in touch. Phone us on 0800 085 5090, via email info@menta.org.uk or via social media @mentabusiness.