About this Event
Course Info:
Please note: You do not have to be a member of The National Trust to participate in this course.
This holistic bespoke course runs for eight weeks from 23 July - 17 Sept (no session on 6 August). It's inclusive, gentle, and ideal for beginners. The group stays together as we run/walk in a small area on the Avenue at Gibside. You run/walk at your own pace and have the support of an experienced coach.
During the course you will learn:
• To warm up and cool down correctly using gentle stretching
• To use the run/walk method
• Learn about mindfulness
• Learn about body and mind
• Gently increase your fitness
• Be part of a supportive group
• Correct posture to help you run/walk more efficiently
Course Leader: Peter Maguire
Peter (The Mindful Runner) is the Director of Mindful Maguire. He is an experienced runner and mindfulness coach who will help put you at ease, support, and guide you during this course. Peter developed this unique course to help others as he has a genuine passion for clients to improve their fitness and wellbeing by using running/walking and mindfulness. This popular course is rated 5 stars by clients. You can read his reviews on the Mindful Maguire Facebook page www.facebook.com/mindfulmaguire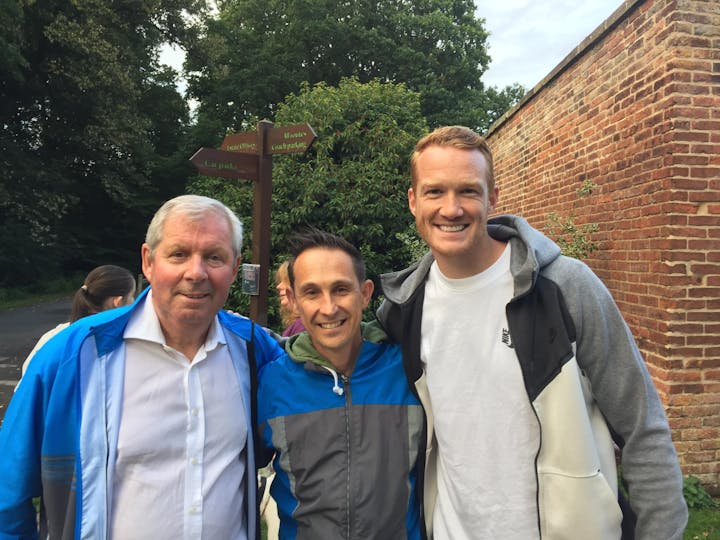 Peter Maguire (The Mindful Runner) with Brendan Foster and Greg Rutherford at Gibside.