Description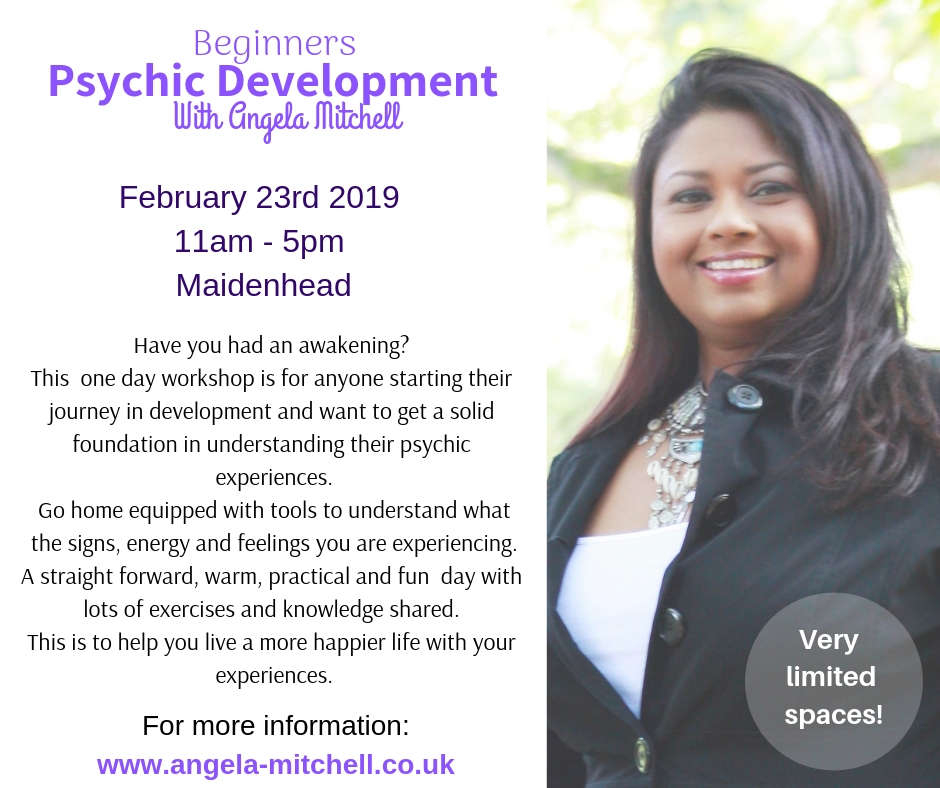 We are all born with a natural psychic ability which is sometimes called intuition or gut instiinct. Like everything, it has be recognised, developed and flexed to help us with our lives.
This workshop will give you the basics, create that foundation of understanding and then build you up on knowledge of the various ways to learn how to trust yourself. There will be opportunities to experiement through a number of exercises which will open you up to the possiblities.
Most of all this workshop,led by an experienced and respected Medium, Angela Mitchell, will help connect you to your soul.
The aim of this workshop is to align to your soul and develop trust in your own intuition and also be equiped to go away and put it into practise.
You will be working with several divination tools, very deep healing, power meditation and psychic art.
Suitable for all levels but specifically aimed at total beginners and those who want to refresh their understanding.
Cost: £85 per person.
Includes all the materials required, material and special items to take away, light refreshment and tuition.
Please bring a packed lunch, socks/cushions or anything to make yourself more comfortable.
Parking: Closest parking is the town hall, Sainsbur's or a short walk from Nicholson's.
Please note: tickets are non refundable.