Refund policy
Refunds up to 7 days before event
Eventbrite's fee is nonrefundable.
Beginners sewing course to start or re-start your sewing journey
About this event
This 1.5hrs workshop focuses on repair and upcycling
This is ideal for beginners and proficient sewing levels.
You will learn different ways to mend and upcycle jeans by hand and sewing machines, that can create longer garment product life.
Why jeans?
Jeans are the most commonly used items in today's wardrobe that crosses over gender and age. The sewing techniques used in this session can be applied to other garments such as dresses, shirts etc.
The end result will be your very own samples of sewing techniques and upcycled jeans that you can use as a reference for further projects.
Sew in a small intimate group of max 6 people, and get peer support and expert guidance.
You will gain confidence in:
Fix a hole
Reduce and Increase waist
Reduce and increase the length
Different ways to revamp /upcycle jeans into new styles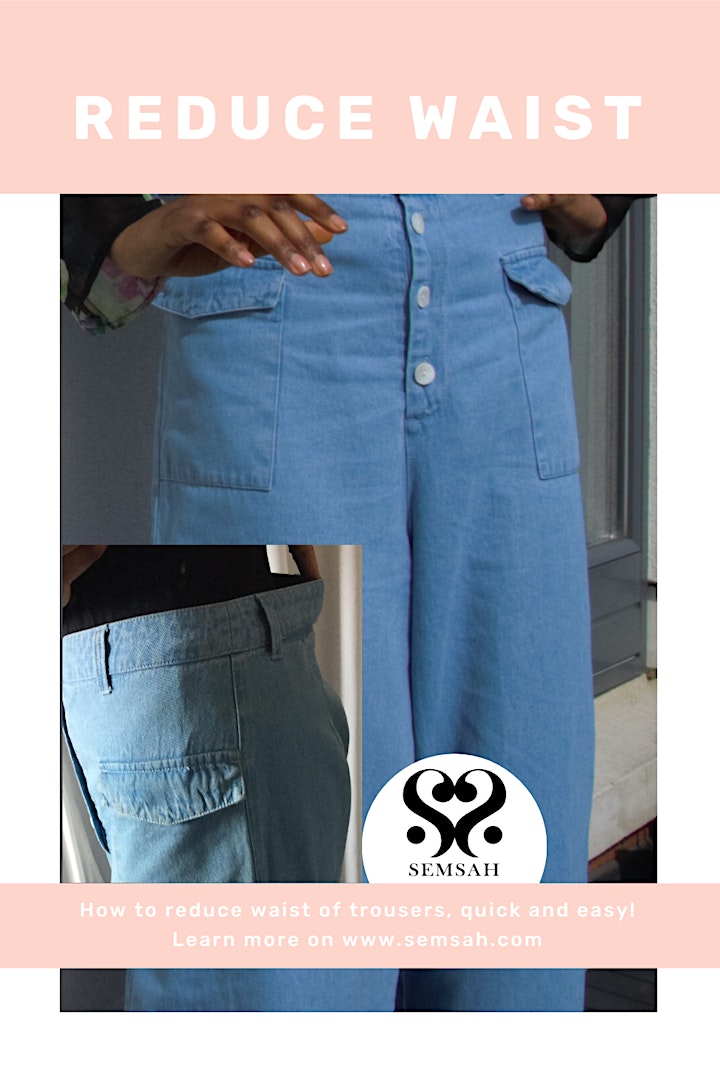 Tools used during session:
Sewing machine and hand sewing kit (needle and thread)
Jeans
Dates and times
The session is for 1.5hrs. However, it can go up to 2hrs, as we all learn at different paces.
Sunday between 3-5 pm BST
How to attend
After you purchase your ticket (via the Eventbrite link on this page), you will receive an email with a custom URL link to join via zoom You will need a zoom account to access the online session.
You will receive an email a couple of days before the course starts with the direct zoom link, just in the first email got lost.
Recordings of the session will be made available to watch at a later stage.
FAQ's
What if I can't sew?
We will include basic stitches during the workshop to enable beginners to start learning.
What if I don't have jeans to upcycle?
You can use the sewing techinques shown to apply to all types of garments.
What else do I need to bring?
Your design ideas and enthusiasm to start creating.
About Semsah
My name is Susanna and I have been working in the fashion industry, as a professional garment technologist for over a decade with suppliers, designers and brands such as Alexander McQueen, Asos and Jack Wills.
This course is part of a program called Design to create in 4 steps for Fashion Designer Makers, that want to start and scale their fashion brand.
Taking you from Novice - no sew to becoming an expert seamstress, ready to launch your fashion brand, as a fashion designer maker. Design for yourself or design for others to build generational wealth from a lifetime skill.
Learn the 4 steps to building your fashion brand. Download the free guide to get started now. http://bit.ly/createfashionbrand
For more information about SEMSAH and to keep in touch with upcoming events; email info@semsah.com and join the Facebook group https://bit.ly/semsahgroup