Refund policy
Contact the organizer to request a refund.
Eventbrite's fee is nonrefundable.
How to steer your event attendees to sustainable behaviours without telling them
About this event
Would you like to deliver more sustainable events but think your audiences won't comply with your initiatives?
As an event manager do you get frustrated that your attendees contaminate your recycling bins, complain if there is not enough meat to eat or choose to drive to your events and won't carbon offset their travel?
Do you feel powerless to change their behaviours?
Have you tried environmental messaging but found it does not engage people?
It can be disheartening when you have invested money and time in 'doing the right thing' but feeling like no-one else cares.
Applying Behaviour Change principles could help you:
Understand your audience's behaviours and defaults at events
Discover why they don't see or read your messaging
Identify the right moment to communicate with them
Drive their behaviour to the sustainable choice without even needing to tell them
Communicating in ways that engage them without needing to mention the environment
Join Sustainability and Behaviour Change Consultant, Livvy Drake for this 1.15 hour online workshop, where she will show you how behaviour change principles can transform your marketing.
Recordings and slides available if you can't join live
Livvy has worked on and developed environmental behaviour change campaigns for the award-winning:
Shambala Festival - addressing waste, recycling and left tent challenges
City to Sea - Single-use plastic reduction campaigns including Refill, Plastic-free Periods
As well as providing event and behaviour change consultancy to George P Johnson, Google Next and Cisco Live 2020.
*Accessible pricing*
To make these sessions accessible there is tiered pricing with suggestions for different types of organisations and individuals. Thank you for paying the price point you can afford. This will support the scholarship places and the charity that is receiving 10% of the proceeds.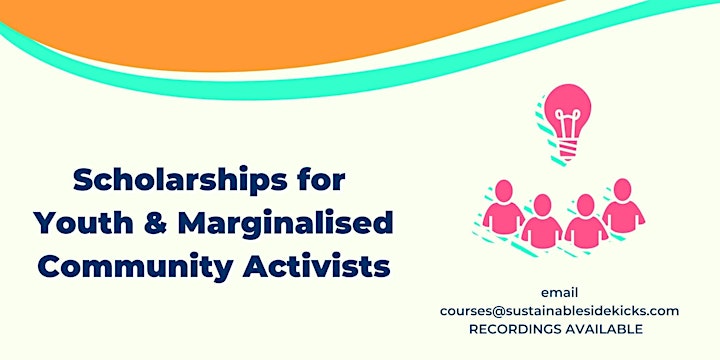 Scholarships
There is a scholarship programme available for campaigners from marginalised and underrepresented communities. Please email through the contact box to get a free place.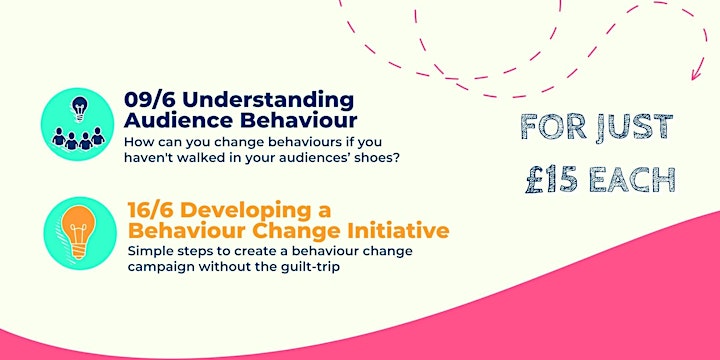 As part of this series of events, you can then delve into further workshops that provide you with the practical tools to truly understand your audience's behaviours; when and why they occur and how to develop initiatives to change them.
Join these two further workshops for just £15 each when you buy in advance:
Understanding your Audience's Behaviour - How can you change behaviour if you haven't walked in your audience's shoes?
During this workshop, we will use practical tools used by designers and behavioural psychologists to get into the day-to-day lives of the people you want to engage and identify opportunities for interventions and communications
Developing a Behaviour Change Initiative - Simple steps to plan an environmental behaviour campaign that creates change without the need to guilt-trip people.
If you can't attend any sessions live you can watch the replays.
Sign up now for these discounted rates by choosing an add-on with your ticket.
Understanding your Audiences Behaviour - 9th June @ 12.30-2pm & 5-6:30pm (BST)
Developing a Behaviour Change Initiative - 16th June @ 12.30-2pm & 5-6:30pm (BST)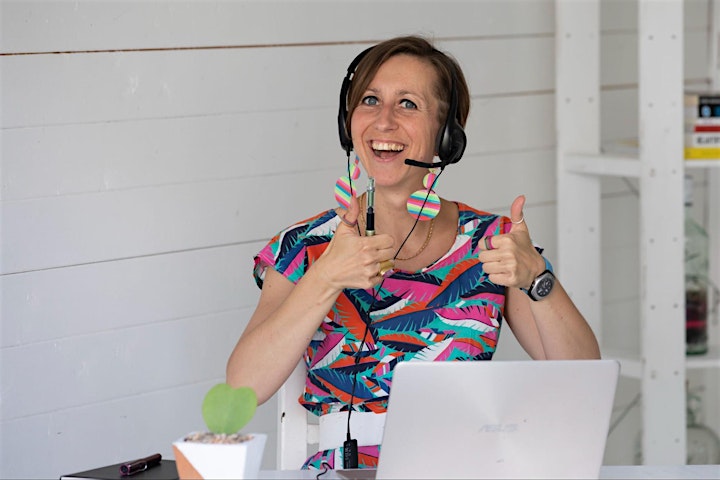 About the trainer
The Sustainable Sidekicks provide training and support for changemakers, campaigners, green champions and business owners who's purpose is to reduce their environmental impact and increase their positive impact.
Lead Sidekick Livvy Drake has a background in events and marketing. When she began working in the field of sustainable events and plastics campaigning she realised that the environmental sector was not engaging people outside of its green bubble. So she began training in and working with behaviour change practitioners to understand how greater crossover could be achieved and how marketing and communications of environmental issues could be presented differently.
She has worked on waste reduction projects for events and festivals, award-winning plastic reduction initiatives as well as providing training and support to reuse schemes and engagement initiatives.
These training modules on behaviour change package up some of the key principles Livvy finds are applicable to behaviours on a day-to-day basis and can easily be adopted and understood to deliver change outside of the 'eco echo chamber'.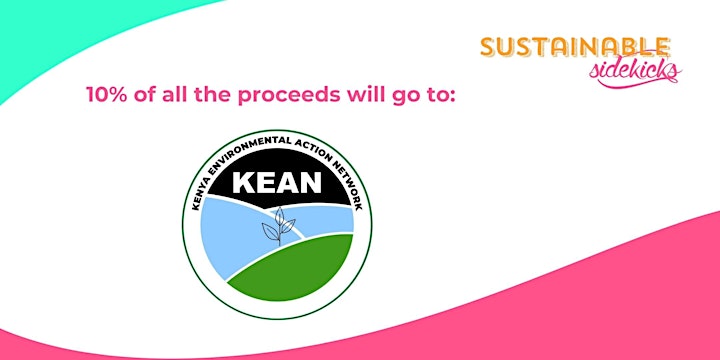 The workshop will donate 10% to KEAN
Kenya Environmental Action Network (KEAN) have set a target to have at least one School Garden in each county. KEAN identified that schools have unused lands and are discouraging of farming and gardening, although it is the backbone of the country, and could be done more sustainably. The objective is to help train learners on the importance of conservation, ways of restoring nature and the art of gardening as well as improving soil. So far KEAN have set up gardens in 4 counties, and they have a target of 47 counties in total.
Through their approach, the projects will create livelihood opportunities for schools and families, while contributing to conservation and the inclusion of different community groups, including schools of Disability and also Children's Homes. It will further promote resource efficiency by introducing students and pupils to organic ways of making pesticides, using organic matter like grass, leaves, kitchen waste and other materials to set up compost manure systems, and further making them restoration stewards through the tree growing and nursery establishment activities.