About this Event
Do you struggle with:
Residents and customers often making poor decisions when it comes to making good life choices, accessing services and day-to-day activities like choices about their health and saving for the future?
Traditional marketing and communications techniques not delivering the impact or results you need?
Finding and applying low-cost interventions that have a big impact on people's behaviour?
Then this is the course for you!
Do you work in the public or third sector as:
Head of Comms
Communications Manager
Communications Assistant
If you want to learn how to:
Understand behavioural insights and how they can be applied to real life scenarios and campaigns.
Understand how people make decisions: what motivates and influences decision-making and how people can make better choices.
Understand how the EAST Framework can be applied to a live campaign or policy scenario that course attendees are currently facing in their own organisation.
Understand how to plan a campaign based on blending the OASIS (Objectives, Audience/Insight, Strategy/Ideas, Implementation and Scoring/Evaluation) and EAST models.
Utilise low cost ways to measure the success of behaviour change interventions.
Reserve your space today.
Attendees will receive...
A short survey prior to the workshop, to determine which case studies are used on the day.
Course slides, as well as a number of handouts: a guide to the EAST framework and a framework to apply it to real life campaign scenarios.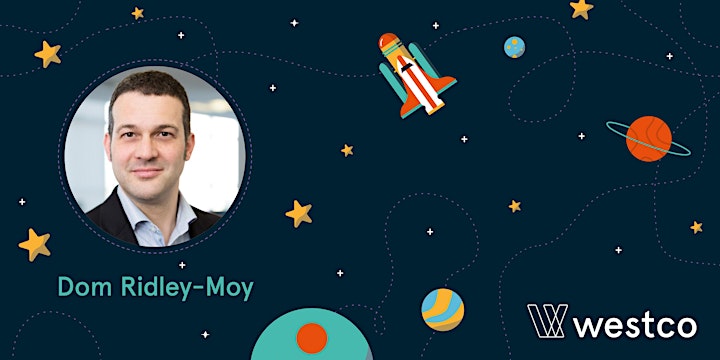 Hello, I'm Dominic Ridley-Moy.
I'm a behaviour change expert with more than 18 years' experience in the local authority, social housing and charity sectors.
I help organisations learn how to implement a range of behaviour change interventions from the use of social norms to increase Council Tax payments, to more complex issues like encouraging residents to life healthier lives and managing their finances so they don't get in debt.
Do you want to learn all about nudge?
Would you like to apply low cost behavioural insights in your organisation?
Would you like to improve the lives of your residents and help them make better life choices?
Do you want to increase uptake in services without instructing residents to do so?
Nudge theory is based on the principle that small changes to messages can have a big impact on people's behaviour.
All of us will have experienced a nudge as we go about our day-to-day lives, even if we are not aware of it. From choosing to reuse a plastic bag rather than pay 5p for a new one, to picking more expensive food in a supermarket because it is placed at arm height, nudges are now more prominent than ever and with good reason.
Real life case studies, based on a pre-workshop survey, will help bring the day to life and ensure that participants come away with a practical toolkit that can be applied to current scenarios.
I spent eight years at the London Borough of Havering, as Deputy Head of Communications, embedding the use of behavioural insights, as a tool to deal with a wide range of issues facing the local authority.
Some of the projects I have worked on are...
Waste and recycling campaigns for a number of London Councils to make use of behaviour change techniques that promote recycling and make use encourage residents not to fly-tip.
Encouraging housing association to better manage their debt.
Channel shift campaign at a local authority achieving an online renewal rate of 46%, against a target of 20%.
This is a good example of my journey towards nudge
I've won a number of awards, most recently for putting together Waltham Forest Council's successful communications campaign to launch their successful bid to become London's first Borough of Culture in 2019; beating 21 councils to the prize, already winning a Gold Award from LGComms and shortlisted for Campaign of the Year.
Granicus award for a channel shift campaign – making use of behavioural insights - at a London local authority achieving an online renewal rate of 46%, against a target of 20%.
I'm passionate and driven what I do.
I've been on the journey of working for a local authority with ever decreasing budgets and experienced the pressure that this brings for professional communicators.
For me, the question was how can the power of strategic communications be harnessed to improve services, whilst saving money.
Behavioural insights appeared to offer a low-cost solution with what looked like impressive results.
I became a convert and now share my experiences with other organisations.
I sit on the CIPR's local public services committee for communications professionals and am the co-founder of CIPR's PR network for Independent PR practitioners.
You can connected with me on LinkedIn here.