Behaviour for learning - the mindful approach CPD for education staff
Description
Behaviour for learning - the mindful approach CPD for education professionals


Are you drowning in data and subsumed by workload?
Is staff moral impacting on teaching, learning and performance?
How can we create effective teams and sustainable learning environments for teachers and pupils?


This event is ideal for:
SENCOs

Education professionals

Teachers

Teaching assistants (TAs)

Learning support assistants (LSAs)

SEND professionals

Therapists working in education settings

This training session helps you to be able to promote positive behaviour for learning within your education setting and 3 topics will be presented. Each session will be followed by a 30 minute workshop which will also enable attendees to produce a practical action plan based on what they have learnt.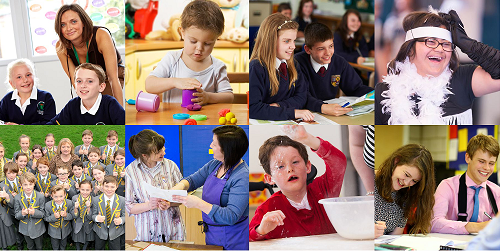 Plan for the day


09.00 Registration / Induction
09.30 Positive behaviour management for staff and pupils: A whole school approach
10.15 Workshop and discussion
10.45 Break
11.00 Managing ourselves and others. An introduction to mindful approaches to deal with everyday situations and challenges.
12.00 Lunch
13.00 Workshop and discussion
13.30 Creating a mindful classroom to facilitate attentional focus and build emotional resilience for students
14.30 Workshop and discussion
15.00 Questions / feedback
15.30 Finish


Speakers: Seamus Mannion and Anne McBride
Seamus Mannion - SENCO

This CPD event will be led by Seamus Mannion. Seamus is passionate about effective management to maximise efficiency of skills and resources. Seamus is an experienced secondary SENCO who has a special interest in social, emotional and mental health (SEMH). Seamus' experience includes the leadership of a SEND department, being a member of the Stockport SEND panel and teaching.

Anne McBride - Mindfulness Teacher

Mindfulness in the Workplace and Mindfulness-based interventions with students will be presented by Anne McBride. Anne's background is in education, pastoral management, behaviour and training. She has worked for the last twenty years in Inclusion advising schools on how to manage young people who have specific social, emotional and behavioural needs. Anne is a fully qualified Mindfulness Teacher/ Trainer having trained with leading trainers from Bangor and Oxford University with experience delivering INSET, adult courses and mindfulness in schools.


All tickets purchased for this course will be non-refundable.