Description
Behavioural Science - The next revolution in business
Says Who?
Ogilvy Group UK vice chairman Rory Sutherland said for decades marketing had been targeting people's rational behaviour, but it is the unconscious biases and habits that it should be talking to.
Mr Sutherland predicts behavioural science will be the next revolution in business after the internet. "Understanding how we actually make decisions and behave rather than how we think we decide and behave is really important for business,"
Why is this important?
If you want to stay ahead of the curve, it's imperative to develop a meaningful understanding of human behaviour. The most successful marketing agencies in the world have been doing so for years, this allows them to differentiate themselves to win new business and create impactful award-winning work.
---
Speakers and panel on the night: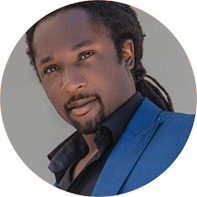 Martin McKenzie, CEO & Founder, PPN
Martin is a pioneer in behavioural science and will be sharing his expertise on how the mind works and what tools he trains his clients to use, in order for them to perform at their peak. He is a highly respected consultant for global CEO's, elite athletes and well-known performers in music and film.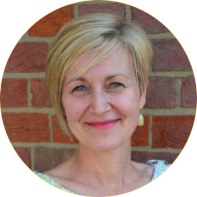 Nancy Rowe, Head of Insight, Sapient Razorfish
Nancy Rowe is a trilingual, outgoing and optimistic strategic thinker. She's experienced at deriving insight from both data and human understanding and has 19 years' digital agency and client side experience, working across a variety of sectors including Charities, Consumer Electronics, Fashion, Finance, FMCG, Government, Pharmaceuticals, Retail, Telecommunications and Tourism.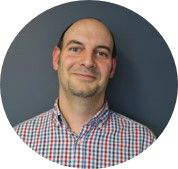 Matt Lintott, Operations Director, Lab
Matt has been a professional in media and technology since the mid 90's having started with Dabs which was among the first e-commerce companies in existence. Matt has been at Lab for a decade steering adoption of new technologies to keep Lab and its clients at the forefront of innovation. Lab design and build award winning websites and PPC campaigns by blending consumer psychology, behavioural economics and neuromarketing.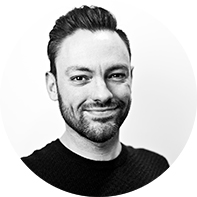 Frederico Roberto, Senior Creative Director, OLIVER Agency
Frederico Roberto believes in the power of ideas and how they can still change the world. He's been working in creative advertising and communications for the past 19 years and has worked in both Portugal and the UK for different global markets like EMEA, LATAM and Africa. Samsung, HP, Fox International Channels, Nestlé, Bentley Motors, Xbox, Colgate, Virgin Active, Bentley Motors and BP are some of the clients he has worked for and he's now the EMEA Senior Creative Director at the U-Studio/Oliver, Unilever's onsite agency. Frederico Roberto has won more than 40 international awards including Cannes Lions, the South American El Ojo and the UK's DADIs and BIMAs.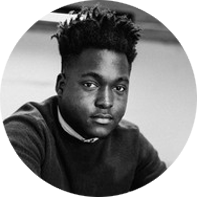 Bejay Mulenga, Co-Founder Filli Studios & Supa Acadamey
Chosen in GQ's top 100 most connected men in the Tech, social media and consulting category. The youngest ever recipient of The Queens Award for Enterprise Promotion award. Bejay has achieved a huge amount in his 22 years, he is co-Founder of Filli Studios who have the largest private database of influencers in Europe and who's clients include Coca Cola, Sony and Virgin.
Our Host: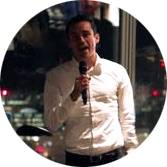 Daniel de la Cruz, Managing Director, The Agency Collective
Daniel runs the UK's largest community of caring, giving and ambitious agency owners who he helps achieve their personal and business objectives, whatever their definition of success is. He previously ran a UX agency and has a deep fascination for how humans behave within well and badly designed environments.
---
What will we cover in the workshop?
Part 1 - Your Clients
What are unconscious biases?

How can a deep knowledge of human behaviour help you to win more business?
Part 2 - You and Your Business
Learn the science behind your own behaviour to improve your effectiveness and impact on the business

Develop a deeper understanding of how to read other people's motivations in order to attract and retain the best staff
The workshop will transform the way you see your business, clients and staff, providing you with the steps you need to begin utilising the latest cutting-edge tools in behavioural science and advanced communication.
Places are extremely limited so we recommend reserving your place now.
---
Structure:
1800 Reception
1830 Introduction with Daniel de la Cruz
1845 Martin McKenzie Keynote and Workshop
2015 Panel Discussion
2100 Drinks at the bar
---
Why are Unity & Motion running a behavioural science event?
'We believe our job as marketers is to tell stories that resonate with the people who are watching, how can you do that successfully if you don't understand people?' Charles Parkinson
The co-founders Charles Parkinson and Ashley Samuels McKenzie met and founded Unity & Motion while studying human behaviour. When they began their video production company in 2015 they realised two things; clients don't always have a clearly defined outcome for video and demographics are incredibly outdated and meaningless from a behavioural science point of view.
Unity & Motion want to share the tools that helped them win clients such as KPMG, Watches of Switzerland, Tefal, Stella Artois and Virgin. They want to help other founders get a better understanding of how to implement cutting-edge tools to improve and grow their businesses.
Who are Unity & Motion?
Unity and Motion exist to help brands reach business outcomes through engaging video content. We integrate behavioural psychology to tell stories that resonate with the people who are watching.
---
Details:
Date: 27th March 2018
Time: 1800 - 2100
Venue: Warner Bros, 75 Dean Street, Soho, W1D 3PU
Nearest tube: Tottenham Court Road