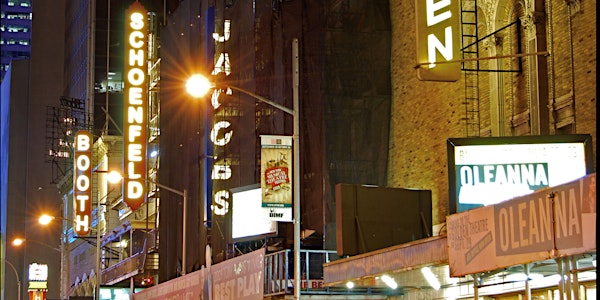 BEHIND THE BRIGHT LIGHTS: The Fabulous Broadway Theatres - Anthony Robins
Come along to this virtual tour of the iconic architecture of Broadway Theatres with author Anthony Robins!
About this event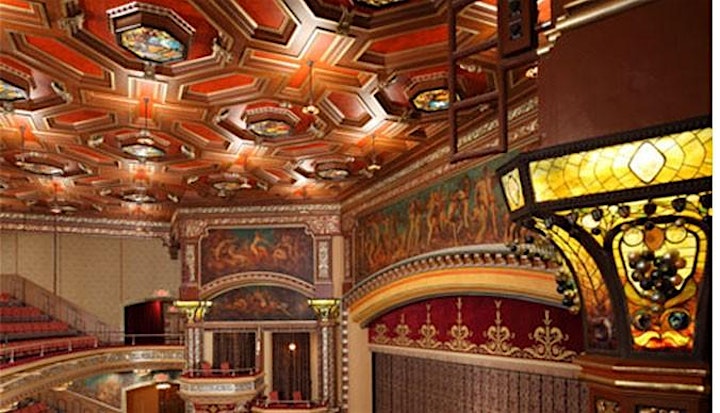 Link to join Webinar: https://us06web.zoom.us/j/83610495370
Visitors to New York invariably find their way to the Broadway theatre, drawn by long-running musicals, showy imports, and occasional straight plays.
What many never realize is that Broadway offers another artistic and historical resource that is unique to New York City: the theatres themselves.
With three-quarters of a century of history behind them, the forty surviving theatres are largely intact, and stand as stunning works of art in themselves, as well as monuments to the lively history of American theatre.
Image above: Belasco Theatre / Below: Times Square at night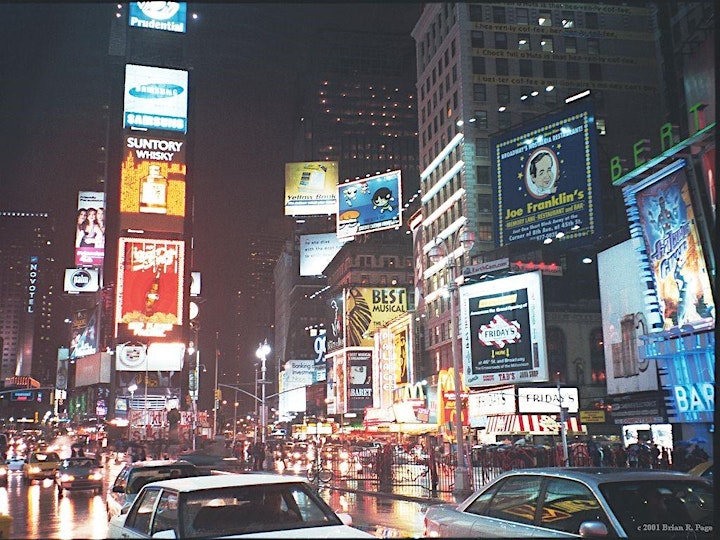 Many of the finest theatres were built as lavish headquarters for Broadway's great impresarios, who spared no expense in their décor. The Belasco Theater on 44th Street was designed to the specifications of the extravagant David Belasco, the self-styled "Bishop of Broadway" who, among other eccentricities, wore a clerical collar. Serving as Belasco's showcase, the theatre boasts Tiffany glass, panelled wooden ceilings, and murals by the New York Ash-Can School artist Everett Shinn.
Images below: Lyceum Theatre /Music Box Theatre: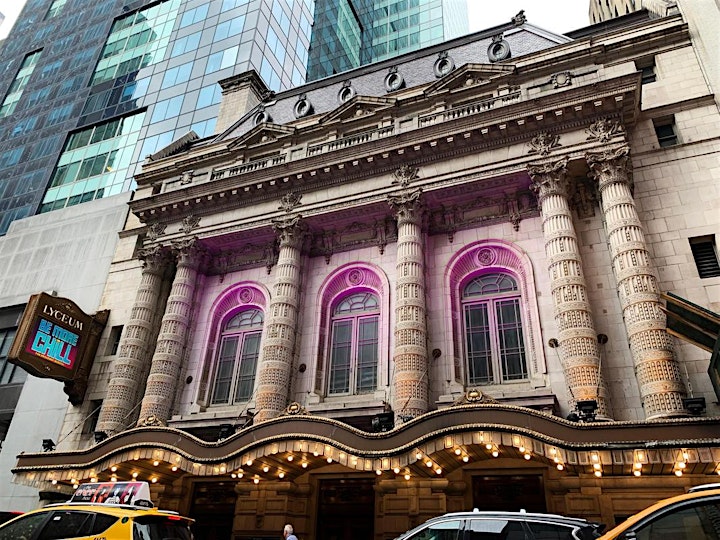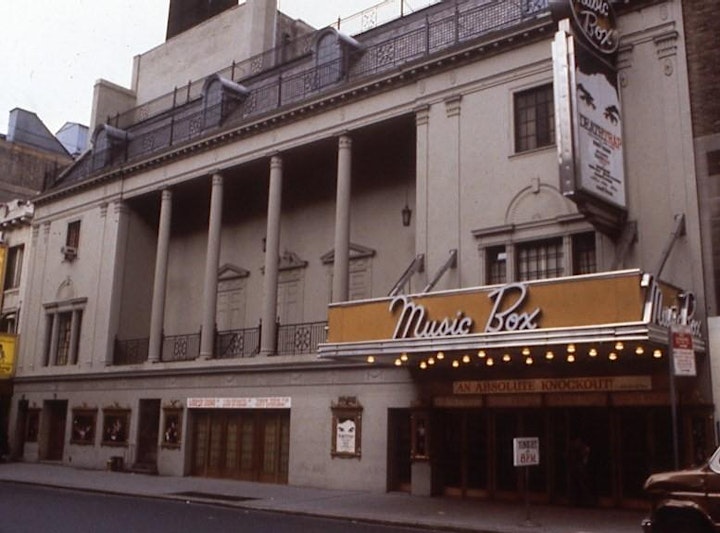 The Little Theater, built for aristocratic New England producer Winthrop Ames, originally sat a tiny audience of 300.
Ames, pioneering the "little theatre" movement of intimate drama, had his theatre designed to match: its precious Georgian style façade looks less like a typical Broadway theatre than a Colonial New England manor house, into the intimate drawing room of which Ames cordially invited his audience (at the then outrageously expensive price of $2.50 per seat).
Other great Broadway houses include the recreation of the Petit Trianon in Versailles built for producer John Cort; the exotic Moorish fantasy built for vaudeville king Martin Beck; the pseudo-Florentine palace built for the Theater Guild, and the delicately sculpted Music Box built by Irving Berlin for his Music Box Revues.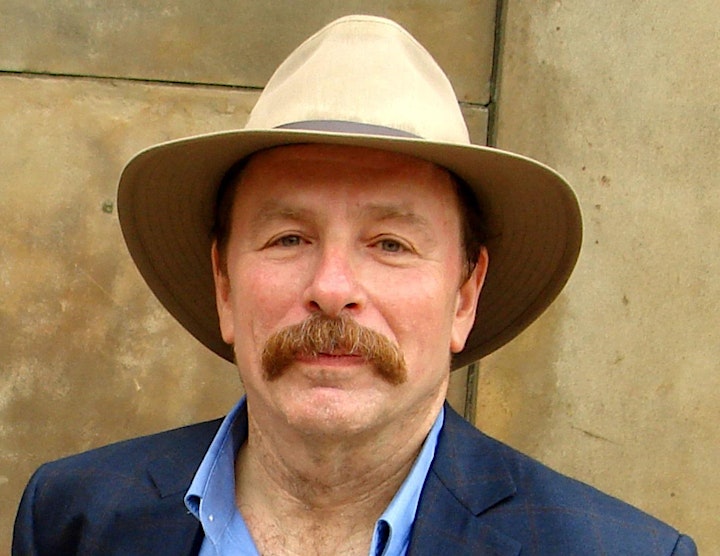 About the speaker:
Anthony W. Robins is a historian and writer who specializes in the architecture of New York City. He holds a Masters Degree in art history from the Courtauld Institute of Art in London, and was the winner of a 1997 Rome Prize to the American Academy in Rome.
During a 20-year long career at the New York City Landmarks Preservation Commission, he served as Deputy Director of Research and Director of Survey. He has written for the New York Times, New York Magazine, Preservation, and Architectural Record, among many others. He teaches at Columbia University and New York University, lectures nationally and internationally, and has led walking tours of New York for thousands of New Yorkers and visitors to the city.
Anthony has also authored books on the art and architecture of the New York City subway, the architecture and planning of the original World Trade Center, and New York Art Deco: A Guide to Gotham's Jazz Age Architecture.
Image below: Ambassador Theatre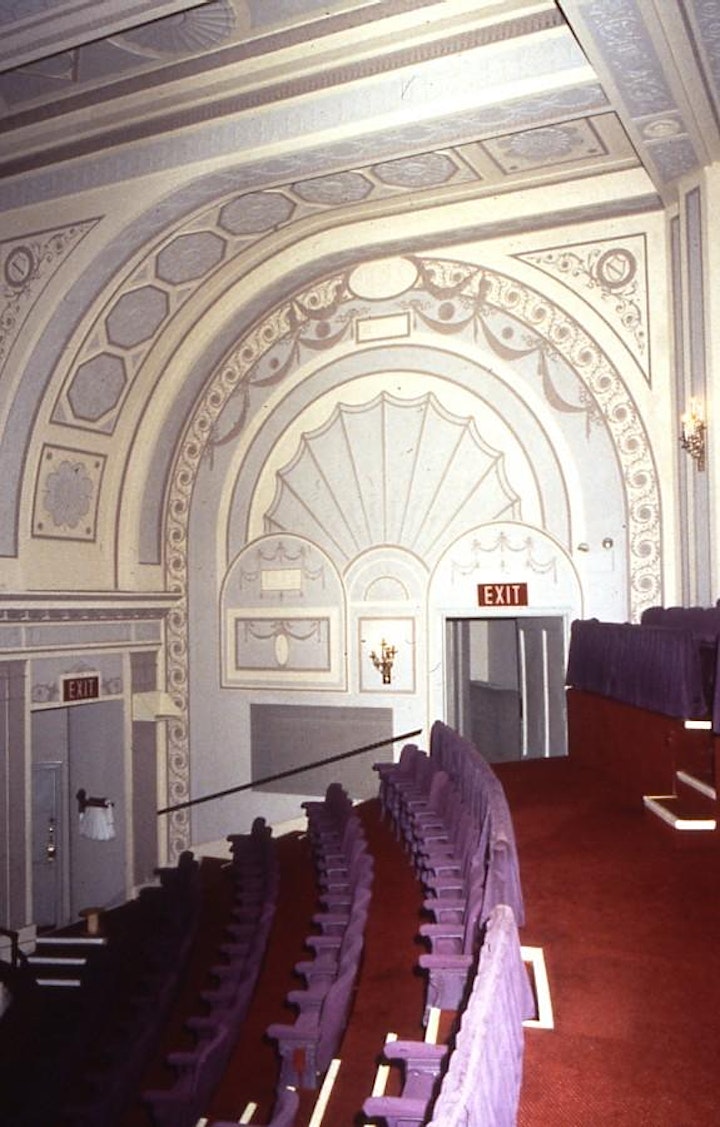 This will be a Zoom webinar. All those who book will get the LINK TO JOIN 24hrs and on the day of the event.
The event starts at 18:30 United Kingdom time, which is 13:30 in New York, NY, USA.
We look forward to welcoming you at the event!