Description
Behind the Creative Industry Curtain – A Guide to the Intersecting Strands of Film, TV and other Creative Industries
This session, facilitated by national agency Creative England, is aimed at new entrants into the creative industies, and will unlock the unanswered questions of an emerging collaborative creative industry and identify non-conventional career opportunities that suit a range of skillsets and interests within the creative sector. We will compare both traditional and non-traditional pathways into the industry and discuss the relevance of higher education.
The session will adopt a practical approach and students will be organised into breakout groups to facilitate conversation and interaction with speakers.
The following topics will be covered:
Introduction to the Creative Industries – where we've come from and looking to the future
Breaking into the industry – higher education and existing support mechanisms for gaining work experience.
Non-conventional roles – case studies of atypical careers and roles of the future.
The importance of networking – etiquette for building contacts at entry level.
This event is being delivered by National Agency Creative England as part of their ongoing partnership with New Forest District Council. Attendees are also invited to attend the third of Creative England's ever popular crew networking evening which begins at 18:00 at Careys Manor Hotel. The evening event will include the launch of www.filmnewforest.com plus the debut screening of Film:NewForest Promotional Short as part of a new campaign within Creative England's and New Forest District Council's continued partnership. Featuring BBC & Observer film critic and local resident, Mark Kermode, perfectly extolling the vales of the New Forest as a premiere destination for filming.
Our informal networking evening aims at bringing together local crew, filmmakers, production companies and facility houses or those who can offer their services to the Film and TV Industry. If you're a student who would like to make more contacts within the local industry or a hotel, venue location looking to meet Location and production teams this is the event to attend. Come along and join us to hear how Creative England, in partnership with New Forest District Council, can help you find work, support your company and provide opportunities.
Please register to attend the Crew Networking Evening here - https://www.eventbrite.co.uk/e/networking-evening-debut-screening-of-filmnewforest-promo-film-tickets-42236868611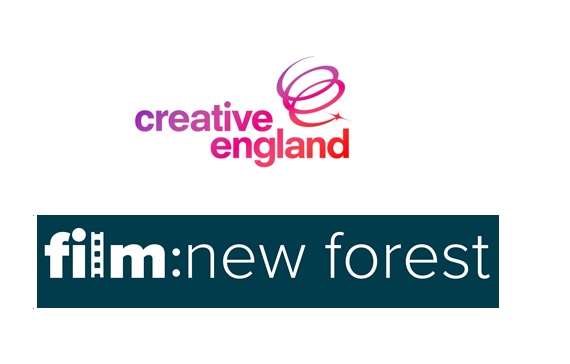 Hosted by: