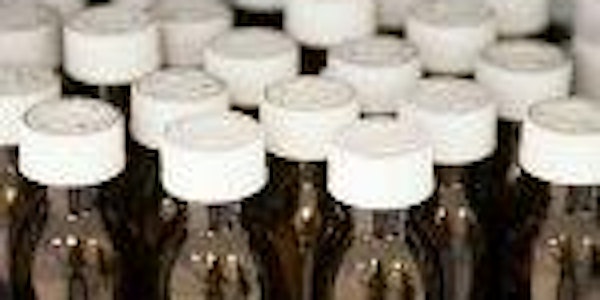 Behind the Scenes: Cancer Treatment: Personalised Medicine, Bench to Bedsid...
Location
Stopford Building, The University of Manchester
Oxford Road
Manchester
M13 9PL
United Kingdom
Description
Explore the development of personalised cancer medicine by journeying through the drug development process. Begin with a short (20min) lecture on innovative cancer treatments, then follow medicine development from detection & visualisation to medicine design, optimisation, testing, clinical trial and usage through a series of interactive activities using bespoke research and teaching facilities in Manchester Pharmacy School.
Each tour is approx. 2 hours in length.
Manchester Pharmacy School will utilise state-of-the–art research and teaching facilities such as high tech cellular visualisation, extemporaneous formulation, molecular modelling and Sim Man (patient simulator) drug testing. Set primarily against a cancer health theme, visitors will be invited to journey through the different stages of the drug development process to explore how potentially new therapeutic molecules are identified and ultimately turned into safe and effective medicines. Each of the key stages (provisionally identified as: Identification of Target; Identification of Lead Molecule; Optimisation of Lead Molecule; Formulation; Clinical Trials; Medicine Safety) will have a strong biomedical theme (eg diagnosis, drug identification, design, mode of action & stability; rapid testing; DNA extraction; simulated drug-body trials) and will include fun, educational and interactive activities about the key factors associated with each stage of the drug development process.
FAQs
Is there an age limit to enter the event?
Yes, it is suitable for aged 15 and over.
Where can I contact the organiser with any questions?
Please contact Hawys.Williams@manchester.ac.uk with any queries
Do I have to bring my printed ticket to the event?
There is no need to bring your printed ticket with you, however you must visit the Registration Desk in Stopford Building Reception 10 minutes before your tour is about to start to gain an entrance ticket. Anyone who has not gained their entrance ticket by this time may not be able to participate as tickets will be re-allocated.
How long will the event last?
This behind the scenes lab activity will last around 2 hours.
Can I attend more than one Behind the Scenes of Manchester Science event?
Activities and behind the scenes lab tours are taking place across the University campus on 26 and 27 July 2016 and you are welcome to attend as many events as you wish. Just make sure the timings don't clash when you are signing up.