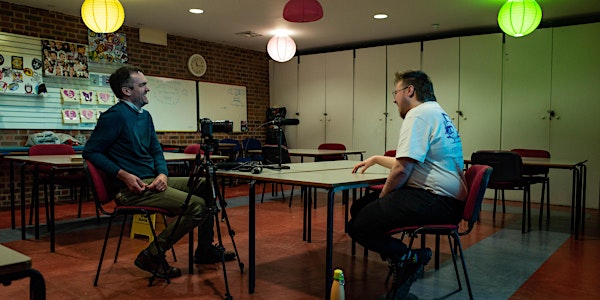 Behind the Scenes - Film Screenings. St Helens Oral History Festival
Location
Lucem House Community Cinema Plus+
78 Corporation Street
St Helens
WA10 1GQ
United Kingdom
To conclude St Helens Oral History Festival we bring together a collection of new films, and create a space to meet those who made them.
About this event
To conclude a week of events for St Helens Oral History Festival we will bring together the collection of new films that have been part of the programme along with an opportunity to meet the people who created them.
This special screening programme, designed specifically for Lottery players includes:
Coal and Glass by Charlotte Bill: a film about women and their experiences of the coal and glass industries as teenagers in the 1930s.
WA9 by Cameron Jones: a documentary about a community in Clock Face.
Oral History Interviews of St Helens residents in 2022 by Kevin Crooks
Our Generation, a documentary about LGBTQ+ experiences by Ben Hodge
Buzz TV: Oral History and chat-show style interviews by members of BuzzHubs media group.
The directors and filmmakers who created these works will be present and will take part in a question and answer session that reveals some of the behind the scenes secrets of film making and working creatively with Oral Histories.
This event is part of the Oral History Festival delivered by St Helens Archive Service and St Helens Arts Service (St Helens Borough Council Library Service).