How to land your design job: A conversation among designers and recruiters
About this event
Are you on the path to becoming a professional user experience designer (XD)?
After a turbulent time for the design community, BCG Digital Ventures is hosting a one-of-a-kind virtual panel event for young and upcoming designers looking to get a foot on the career ladder.
We're going behind the scenes so you can hear first-hand from the experts about:
How to land your dream design job
Building a killer portfolio
The latest design trends
Kickstart your professional XD career journey with this inspiring and empowering virtual event, providing invaluable insight and arming you with the knowledge you need to take the next steps.
Hosted by BCGDV Senior Experience Designer Ruby Nie, you'll also hear from: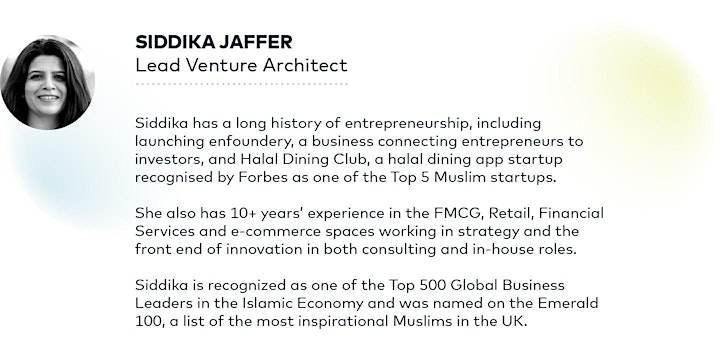 Organizer of Behind the scenes: how to land your design job
About BCG Digital Ventures
BCG Digital Ventures' mission is to invent, launch, and scale game-changing businesses in partnership with the world's most important corporations to unlock value and long-term success.
Our unique approach to digital transformation and our demonstrated tech expertise allow us to translate complex client needs and problems into actionable solutions. These proven practices allow us to rapidly go from idea to impact across an accelerated timeline.
We are the only firm in our market that collaboratively builds businesses and innovation with our clients from ideation to implementation and beyond.
We are expert builders with diverse skills across industries working together to bring deep technical know-how and practical wisdom to business transformation.
We unlock competitive opportunities for our clients by leveraging our deep experience and understanding of their business and industry.
Rigorous research and design process ensures we create truly impactful solutions and solve clear pain points and frictions.