CAF's 2021 'Behind the Scenes' series opens the door on some of the most exciting developments happening in the City of London
About this event
John Bushell & Henry Robinson - One Crown Place
John Bushell, Design Principal at Kohn Pedersen Fox Associates and Henry Robinson, Senior Director at CBRE, will host a tour of the newly completed One Crown Place.
The tour will look at how a derelict site has been revived, combining old and new to create a dynamic, mixed-use city block. The project responds to the materiality and scale of Hackney, and relates to the wider urban context, with bespoke screen printed facades designed in collaboration with artist Stig Evans.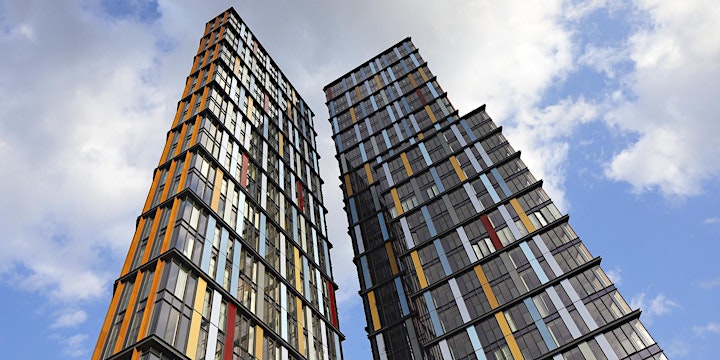 Organiser of 'Behind the Scenes' | One Crown Place
City Architecture Forum is a group of professional people from many backgrounds with a common interest in the quality of architecture and public space in the City of London. Formed in 1991 when there was a clear difference of view in the City about the appropriate architecture for the present, the Forum has since heard from the leading designers, developers and planners, visited many landmark buildings and debated the virtues of the wave of development since that date. It is not a campaigning society but hopes to influence policy makers and participants by spreading understanding of issues and approaches amongst its members.

Membership is balanced across disciplines to promote rounded discussion. Typically members are drawn from amongst Architects, Engineers, Surveyors, Planners, Constructors, Developers, Building, Financiers, Conservationists and Media.