Behind the Smile is a Mental Health Charity in the Worcester region. It was set up by Gaynor in memory of her son and our dear friend Zac.
About this Event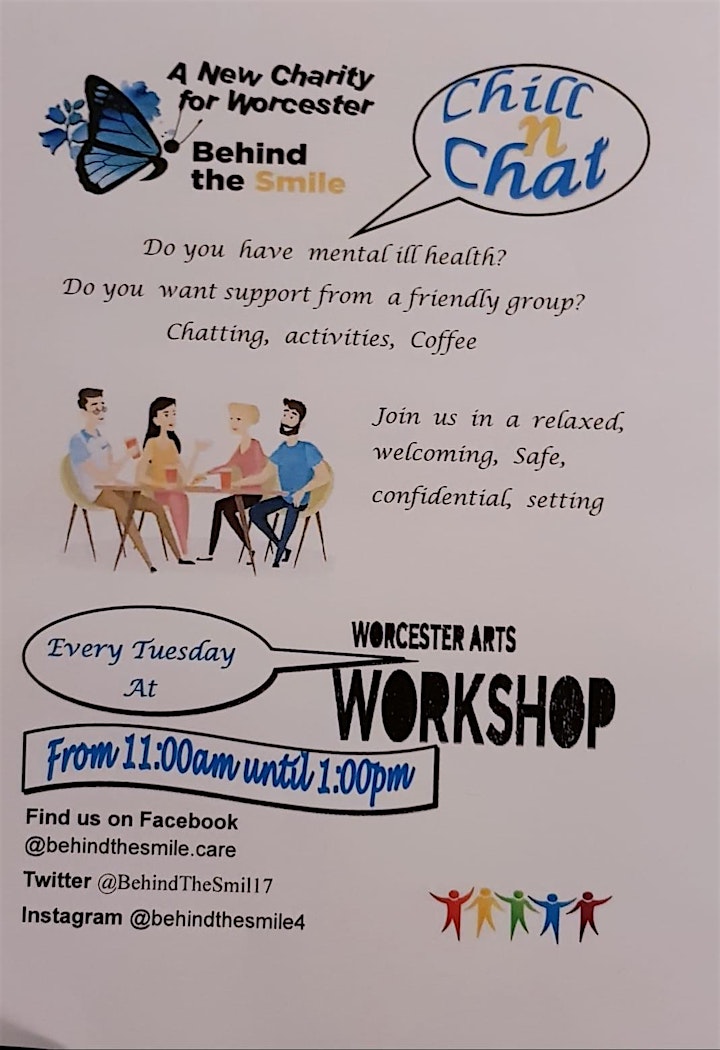 These regular Chill and Chat sessions take place at Worcester Arts Workshop, in Worcester city centre.
We aim to support those experiencing mental ill health in a safe relaxed setting.
Everyone from all walks of life, age and backgrounds, are welcome, who have been struggling with their mental health, or just would like to be able to talk and get some support from others, can in a safe, relaxed and confidential space.
No one should feel alone or not know where they can turn to.
There is no expectation on anyone to talk about their struggles with their mental ill health, or any other issues, you can just come and have a hot drink and some cake.
We hope to see you there, take care of yourselves.
In the meantime you can find us on:
Facebook @behindthesmile.care Twitter @BehindTheSmile17
Instagram @behindthesmile4 Email admin@behindthesmile.care
We SHARE experiences; SUPPORT each other;
SOCIALISE & join in with ACTIVITIES and discussions which you help to form together, but all HAVE FUN