About this Event
Genre-defying percussionist Beibei Wang is an acclaimed international virtuoso multi-percussionist, composer with both Chinese and British musical education background. Beibei has enjoyed a meteoric rise in the classical music world, receiving international praise for her projects. Her music spans many genres, ranging from classical, contemporary, experimental, traditional, improvisation, electronic, jazz, pop. By exploring new possibilities and challenging assumptions from all fields, she and her collaborators have developed genre-defying projects, pushing boundaries, including Dance theater, Multimedia opera, Body & Sound live painting, Film installation, delighting audiences the world over.
More info:http://www.beibeimusic.com
There will be some special-invited musicians in this performance.
Time: Wed 19:30-21:00, 15 Jan 2020
地点:DLT Main College Building, SOAS University of London, WC1H 0XG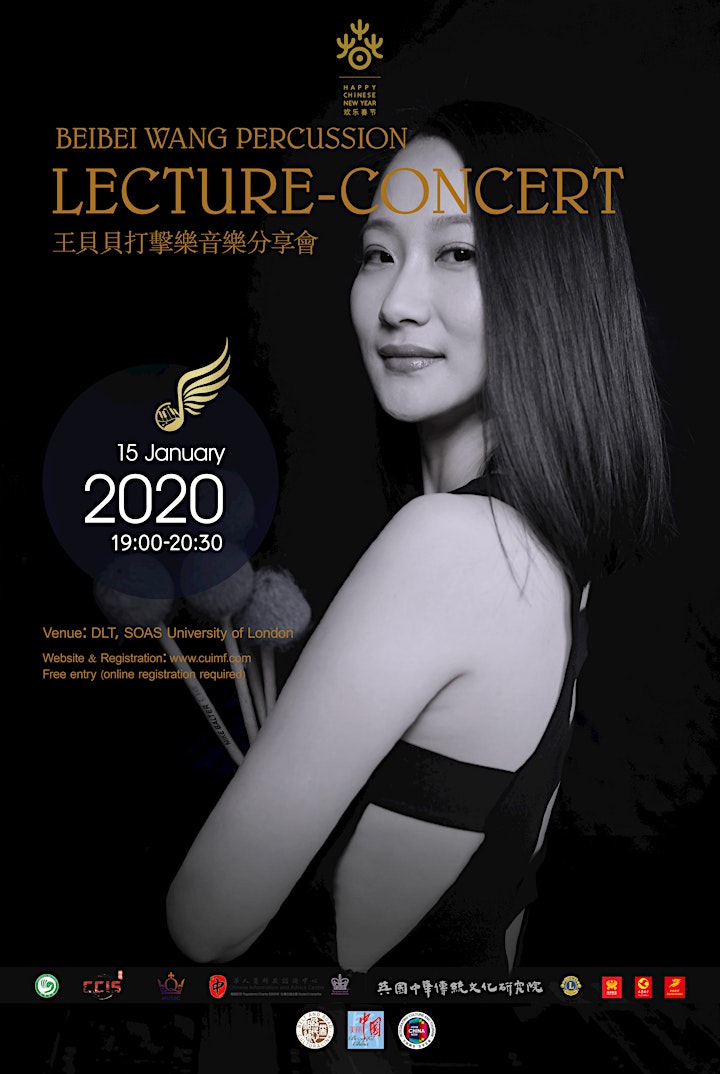 * The contents and pictures are originally from China-UK International Music Festival (CUIMF)