Description
This workshop is especially aimed at women, who want to (re-)discover their feminine essence and express that fully in their lifes.

Aimi is an experienced guide for you on that path. She is doing transformative workshops in several countries and is soley for this workshop-series visiting Germany. Only on this weekend she will be in Berlin.

DONATION-BASED / Registration needed!
An individual donations may be given at the end of the workshop.
---
Limited Space. Secure your ticket now. :-)

Workshop in English with German Translation!
---
LOCATION:
Touch Your Soul, Heesestraße 3, 12169 Berlin, Germany
Near to U- and S-Bahn "Rathhaus Steglitz"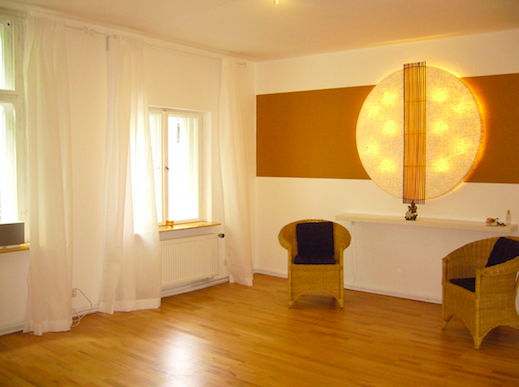 ---
Dear women,
action is the privilege of men. In action a man finds the vector, this is his strength.
The strength of women is the energy of peace, regularity. It´s just like the woman embraces with her energy all who fall into her field of attention - this is her action! Only in a state of relaxation a woman can hear and follow her intuition and be wise.
The man is a hunter, looking for prey. He must abstract from other sources of information. Rush forward. This is the motion of vector.
But the woman does not live the future - prey, which has not yet been caught yet. She lives in the present - everything that surrounds her at this moment. So it means with all her senses. We are watching the motion of trees around, the motion of leaves, distinguishing their shades, watching the sky, weather, distinguishing thousands of nuances of communication. We feel into the world. We are listening. We respond. We feel. We fill ourselves, and we fill the space around us. And this is our gift as women. It is something we can share.
I call this the state of "radiance".
- Aimi
---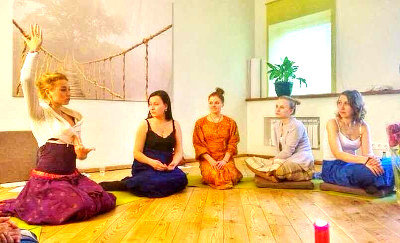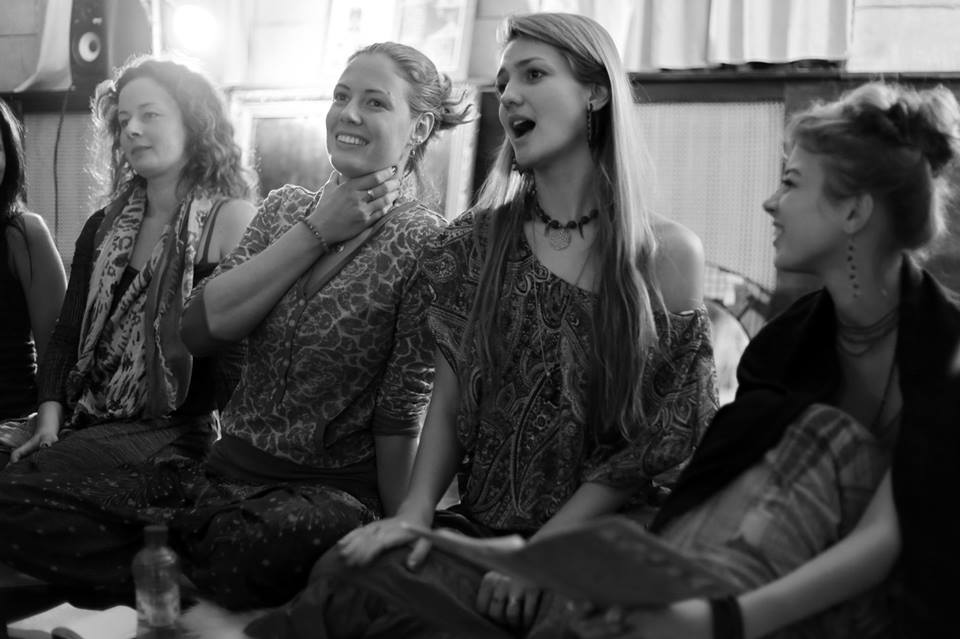 "Inhale as bliss, if you inhale the subtle aroma of a flower, encompassing the entire universe. Exhaleas liberation, cleansing, relaxation, total surrender of the world." - Aimi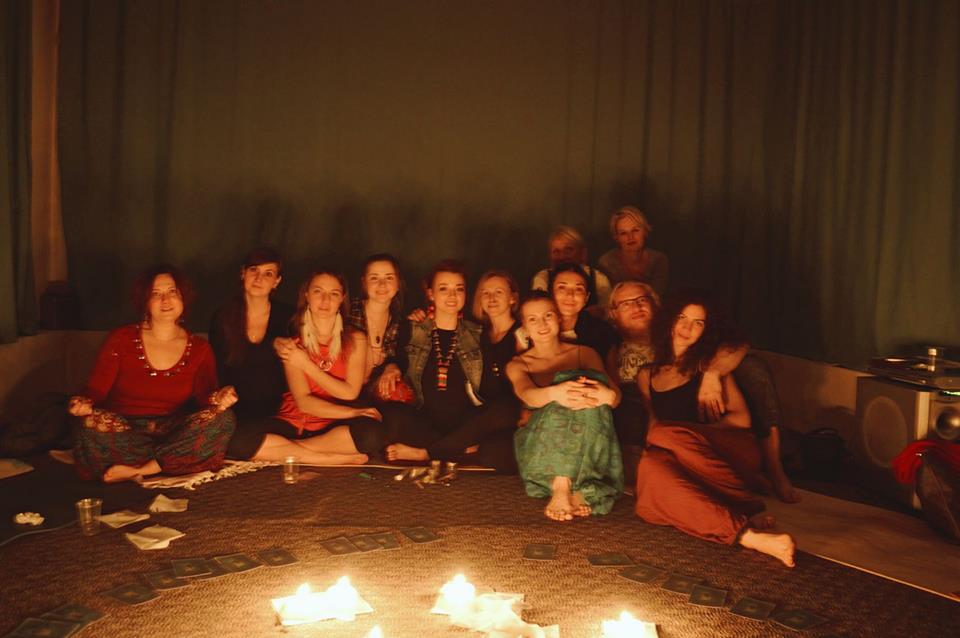 I have

prepared

a special program of practices for you, that allow you to:
ღ deeply relax at all levels.

ღ relax all rigid structures in the body and mind.

ღ enter into a state of equilibrium, in which you can consciously direct the flow of energy.

ღ learn to fill your body senses, and therefore feel the whole world.

ღ hear your rhythms, stop or drive yourself to slow down.

ღ enter into a state of deep rest, and let all the best just happen to you!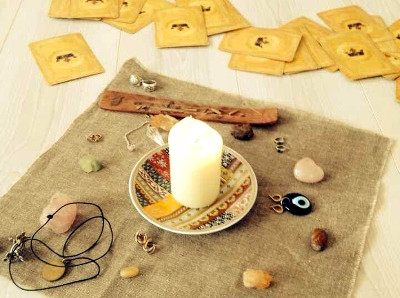 In the course of this program, we will encounter:
ღ Sensual Wave Yoga by Aimi - the art of relaxation and listening to your body

ღ breathing meditation

ღ Practice with voice - art of energy management

ღ Tantric meditation: "Death as a total relaxation", "magic touch" and others

ღ intuitive movement, dance

ღ Practice "Conversation with the uterus"

ღ Woman Yoga - Yoga bath of love and trust

ღ Synchronization, support and women's circle
Timeline of the workshop:
Saturday
10:30 - beginning of the workshop

13:30 to 15:30 - lunch, with the opportunity to visit a nearby restaurant together

18:30 - end of the first workshop-day

Sunday
07:30 to 09:30 - energetic physical meditation

09:30 to 11.30 - opportunity to "digest" the meditation / relaxation

11.30 to 14:30 - workshop
14:30 to 16:00 - lunch, with the opportunity to visit a nearby restaurant together

16:00 to 18:00 - workshop
18:00 - ending of the workshop / time to exchange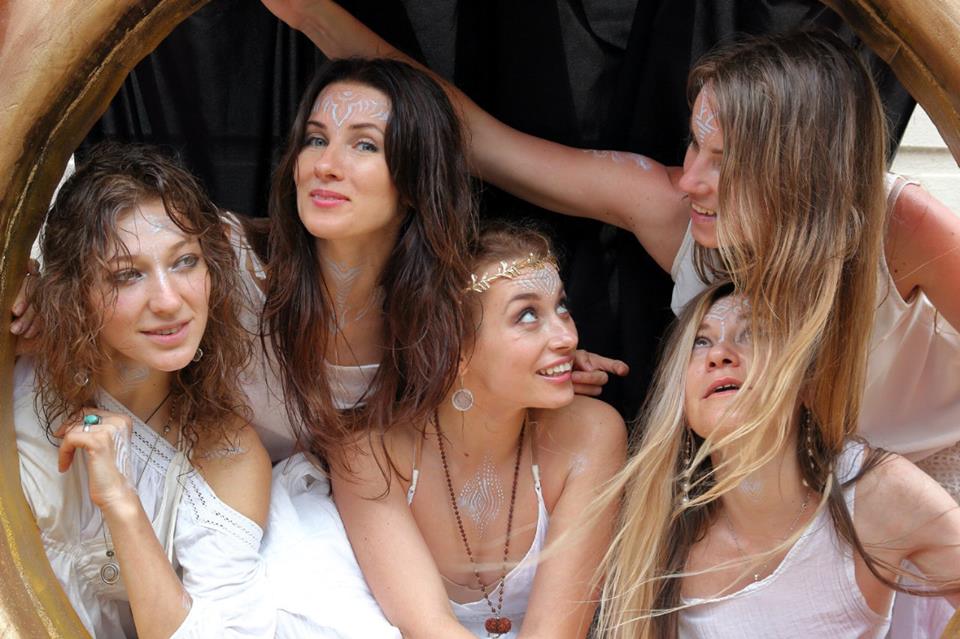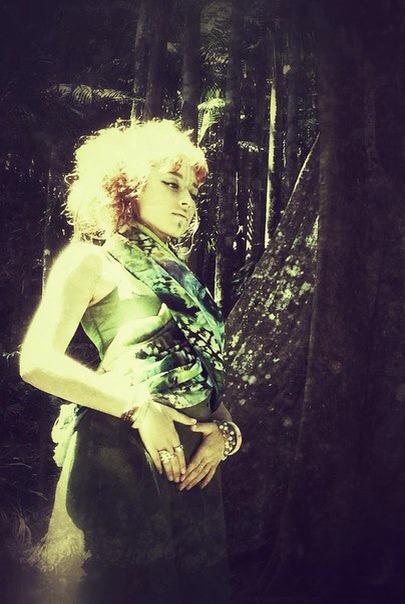 And a Surprise...
Aimi will have some very special jewelery and ritual power objects (also from Peru) with her.
She will individually explain tem to you and you have the opportunity to take some of them with you to your benefit.
---
Profile of Aimi:
Sasha Aimi is a yogini, tantric healer, facilitates the awakening of consciousness and love for women and men across the world. She has a passion for spiritual awakening, a deep love for people and a unique understanding of feminine masculine interaction.
Authour of such workshops as: "Awakening of feminine nature", "His consciousness. Her love", "Wild Man Wild Woman." Creation of self. Keys of transformation " and others.

Through practice, she gives the knowledge of how to transform the pain and separation in the sense of connectedness and openness of love. Facilitates various seminars in Russian for men and women abroad, revealing the acceptance of life in relationships where everything is sacred: our life, the body, sexuality, relationships, work, family, money, and our every action. In her spiritual journey she visited 13 countries in which she conducted seminars, researched various practices, meditation, medicine, massage techniques, dancing, yoga, work with energies. She studied at the various masters of Tantra and meditation, traveled to the holy places, worked with shamans.

Topics:
Feminin sacred nature of women, how to find your purpose, career and family, love vs. manipulation, masculine shells and true femininity, transformation keys.
Love and relationships: polarities, how to attract the ideal partner, relationships as a spiritual practice, a childhood trauma - work with the pain body, Tantric principles of love and building relationships.
Health and nutrition: natural food, the practice of cleansing the body and mind, practice immortality.
Magic and Shamanism: ancestors healing, lunar rituals, the magic of intention, the strength of the 5 elements, working with plants, spirits.
FAQs
Are there ID or minimum age requirements to enter the event?
The event is for women only. Minimum age is 18.

What are my transport/parking options for getting to and from the event?
The event will take place in a central site in Berlin. Public transport should easily be available. The exact location still needs to be found. We will inform accordingly.

What can I bring into the event?
Just curiosity, openness and a smile on your lips. :-) And a towel would be great.

Oh...and Aimi is inviting everyone to dress with a skirt, a dress or at least a large scarf/sarong. This will help the energies to flow more smoothly.
How can I contact the organiser with any questions?
Michael is availabel under +49 - (0)178 - 47 45 975 or michael.mueller.0483@gmail.com

Is my registration fee or ticket transferrable?
Yes.