Sales Have Ended
Registrations are closed
Please call +44 20 3302 3868 for additional tickets or information.
Sales Have Ended
Registrations are closed
Please call +44 20 3302 3868 for additional tickets or information.
About this Event
This seminar is designed for parents with children who started the first or the second year of the IB Diploma Programme this autumn or whose children are considering the IB Diploma Programme for their final two years of school. Learn all about the IB program, and how to support your child as they navigate this challenging yet highly rewarding course of study.
At Elite IB Education, we have helped support over 4,000 IB students and families around the world through every stage of the International Baccalaureate: from subject selection, to university applications, to success in final exams.
The seminar will cover a variety of topics, including:
Understanding the structure of the IBDP programme
Transitioning from IGCSE, MYP or a national curriculum
IB subject selection: balancing academic strengths with university ambitions
Understanding key IB deadlines and assessments
Supporting your child, and working with their school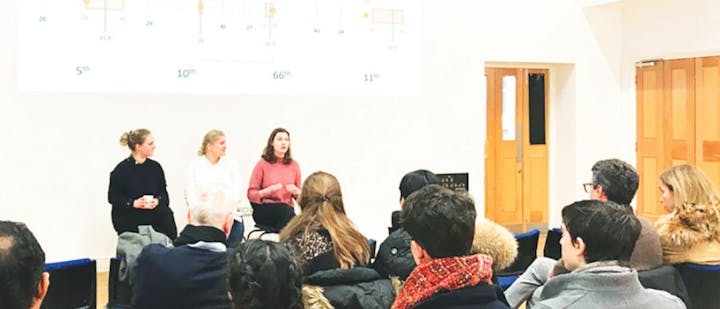 As IB graduates turned IB educators, we are lucky enough to have experienced both sides of the programme, and are equipped to answer virtually any IB related question. At each seminar we will provide a selection of useful resources including our own IB Guide, designed both for students and parents, and welcome any queries you may have about how best to provide support during your child's IB studies.
As well as first-hand experience, Elite IB have almost a decade of knowledge gained from supporting students and families, and also conduct original research into the realities of today's IB system. We stay up to date on developments in the programme by maintaining relationships with key figures and schools within the IB ecosystem, and attending IB Organisation events. As IB experts we are keen to share all we have learnt so that you are fully equipped to help your child excel.