Description
Do you ever see or feel that there is an underrepresentation of BAME people within your University or workplace?
Have you ever thought about how you can be a part of improving and helping to change this?

and Do you enjoy networking with people from across academia and industry?

If the answer to these questions is yes. Then this event provides you with the platform to talk about 'Being BME in STEM' and what that means. This opportunity will not only allow everyone to converse about the recruitment and retention of BAME people in STEM subjects but also listen and hear from each other about how to improve our STEM departments and workplaces for every individual.

This an invaluable opportunity for you to network with academics from numerous different STEM departments, the Lord Mayor, Cleo Lake, as well as various local STEM companies.

There will be £10 prizes on the day for the best contribution to our table discussions (questions are shown below) followed by some delicious food from areas in North Africa and Spain, sourced from local Bristol food venders. Drinks will also be provided as well (alcoholic and non-alcoholic).
We are starting a movement towards actively creating greater inclusivity and a better environment for all students and staff.
Be a part of it.
There will be an chance to donate to a local charity called Off the Record which supports Project ZAZI. Please see here for the amazing work that they do: http://www.otrbristol.org.uk/what-we-do/zazi/
Questions
1) In what ways can we improve the recruitment and retention of BME students to STEM subjects?
2) How and why do we protect minority groups such as BAME students/staff from feelings of isolation in STEM?
3) What does an inclusive education system look like and what changes can we make to the delivery of STEM subjects at our universities and workplaces?
4) In what ways could STEM employers create an inclusive working environment for potential BME applicants?
Agenda
12:50-1:00 – Networking and nibbles
1.00-1.05 - Introductory Talk- Event organiser
1:05-1:15- Talk by the Lord Mayor, Cleo Lake
1.15-1:30– First academic speaker setting the scene about being BME in academia and barriers that they have faced.
1:30-1:40 - Break for networking.
1:40-1:55 - Second speaker to discuss their journey into STEM
1:55-2:45– Roundtable discussion/workshop
2:45-2:50 - Break for tea/coffee
2:50-3:35 – Present ideas to the panel.
3:35-4:00 – Giving out prizes and closing remarks.
4:00-5:00 – Company reception/ Food and drink
Panellists include:
Dr. Mark Richards- Imperial College London
Dr. Erinma Ochu- University of Salford Manchester: School of Environment & Life Sciences
Professor Christina Hicks- Lancaster university: Environmental Social Scientist
Professor Fred Manby- University of Bristol: Professor of Theoretical Chemistry
Nasra Ayrub- University of Bristol:SU representative
Dr. Emmanuel Adukwu- University of West England: Senior Lecturer in Biomedical Science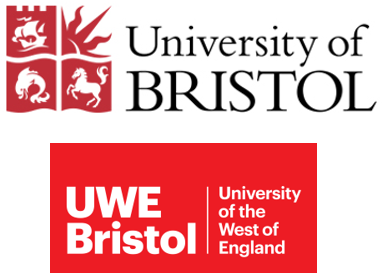 Partnering Companies:


Project Zazi: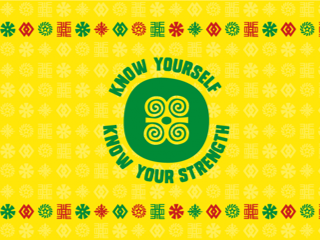 Organiser of Being BME in STEM
As a committee we have been committed to improving the BAME experience for students across STEM. We organise events to highlight and celebrate every BAME STEM student/staff within the University of Bristol and beyond. The committee includes:
Lara Lalemi Tumi Edun, Salli AJ, Marla Mbemba, Maggie Kadembo, David Nzewi, Nana Agyare, Nasra Ayrub, Robiu Salisu, Nuzhat Tabassum and Angela Suriyakumaran