Public Speaking Masterclass for Female Business Owners who want high-ticket clients
About this event
Sometimes it is just one tweak that will make all the difference to your business success.
We all know that business has moved 'online', but still people don't take advantage of that truth and move themselves more 'online'.
I hear the same things over and over.
'I hate my voice'
'I don't like the way I look on camera'
' I am not brave enough to appear in video'
' I am afraid to do lives'.
The truth is either we make progress or we make excuses.
The easiest ways to get over the fear of public speaking are these 2 factors:
1) Get over yourself and make it all about the audience's needs
2) Have a winning structure to your presentation.
Videos and Lives are where the money is at, when you know how to produce and use them skillfully.
In this Public Speaking Masterclass for Business Owners I will show you the 3 secrets to presenting in a way that attracts high ticket clients to your business and 3X your income.
Since I went 'online' I now have people chasing me down to work with me, rather than me chasing them down trying to get them to buy from me.
Do you want to experience the same?
Are you in this to win?
Book now to avoid disappointment
Your Host
Felicia Ansah
Felicia has personally managed the transition from stage to online, where her videos can be found regularly on LinkedIn.
After leaving PriceWaterhouseCoopers (PwC), she made it her life passion to help women become much sought after leaders.
Now she empowers, equips and enables female business owners to develop their leadership capability and massively improve their earnings so they can pay off mortgages, treat their family and pursue their interests.
Throughout her career she has transitioned into leadership roles; she was the Management Accountant for Harrods and National Management Accountant at PwC, and then transitioned into Leadership Training and now she has her own business.
You are guaranteed to be changed after just 90 minutes.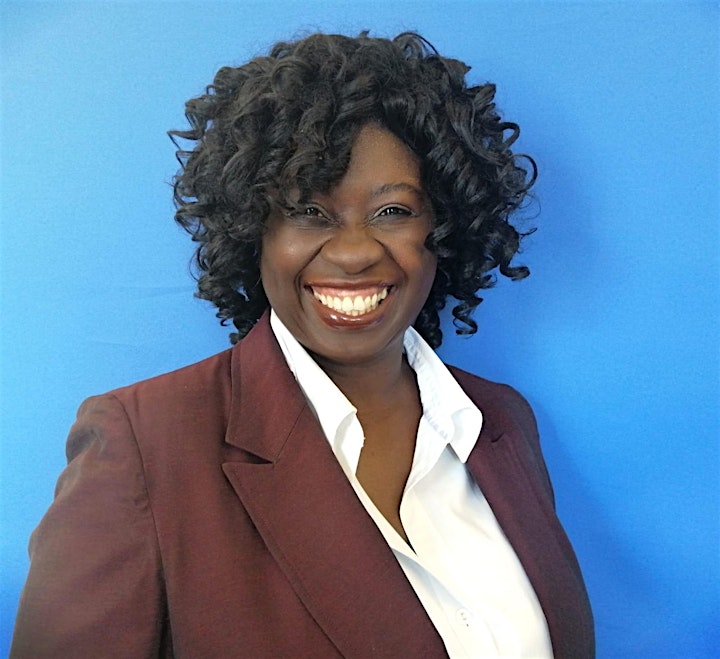 Organiser of Being confident on camera to get more clients for Female Coaches
We run the UK's first ever London based International Entrepreneur and Leadership Business School for Women.
With over 25 years experience in Accountancy, Leadership and Management Training, Education and Consultancy, the group use long-term strategies to enable clients to develop fast and sustainable results for business, work and personal life using a unique Practical Implementation System.
We offer Leadership and Business Training and on-going Coaching/Mentoring Support with all our programmes.