Join us for a light, fast, fun and relevant exploration into Being Human; Creating a Culture of Wellness.
About this event
Why Being Human?
A year of living differently, and what a year it has been with, for many countries and cultures, living differently continuing into 2021.
Today, more than ever, we need to Be Human, reaching out to each other to create the strands of future hope and opportunity which are the lifeblood of our future.
So we thought we would take the opportunity to continue our joy of Being Human and invite some friends to join us in exploring key topics that are shaping our working and social worlds in a playful set of conversations online.
Why Creating a Culture of Wellness?
In 2020, we at just add water ran one of our Being Human sessions on the topic of Wellness vs Burnout with some very special guests. It was so popular that we have decided to return to the topic, but with a slight twist.
Elizabeth Cowper, founder of The Ludo Partnership, and Jeremy Sturt, co-founder of just add water, will host a lively and discursive conversation of what it takes to build a culture of positivity and wellness within companies and organisations – moving from the individual to the collective.
Over the last year, wellness has moved rapidly into every CEO and leaders' Top 5 priorities, challenging our perceptions of what we all expect from our organisations and working environments.
How do we create healthy environments that influence and impact people's health and wellness?
What are the social factors that play a critical part in the culture?
How do I create the conditions that allow my colleagues to shine?
Its more than a gym and a health package! Elizabeth and Jeremy will look at some great examples from the world of work and life, as well as chat with special guests, Noam Sagi (founder and director of Wellbeing 58) and Indy Lachhar (Group Talent Development Director at Robert Walters) on what they have seen and undertaken to deliver a culture of health and wellness.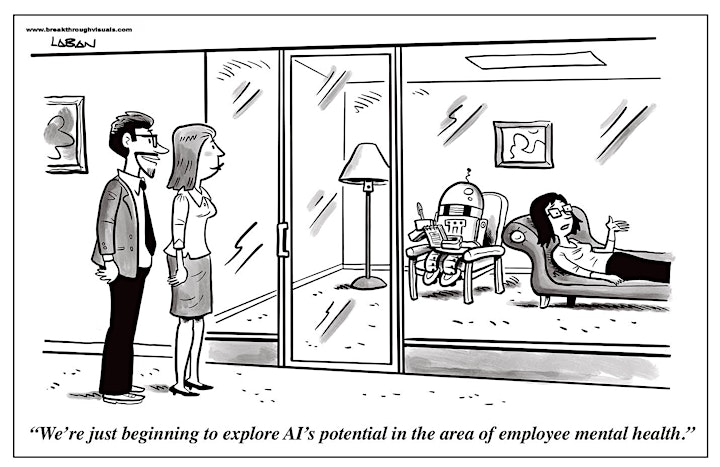 Previously... On Being Human...
(For more information about all of our previous events please click here)
The Power of Humour
We explored humour; what it is, why we need it and some practical tips on how to bring more laughter and levity to how we live and work. Below is our
Wellness v Burnout
In December 2020 we (just add water) were joined by Elizabeth Cowper, the founder of The Ludo Partnership, and other experts in the field, Katie Millet and Vanessa Moulton, to explore how we can both recognise the signals for oncoming burnout and how to counter it.
Beyond Resilience
From March to June 2020 we (just add water) hosted a series of virtual practices titled Being Human: Beyond Resilience; where we explored what it really means to be resilient in this hybrid world we find ourselves in, as well as developing habits and rituals to practice to prepare for whatever might come next.
For more information on all of our events and to access our recordings then please click here.
To find out more about what we can offer please do not hesitate to get in touch, contact a member of our team on: george@sojustaddwater.com
For access to any of the recordings of any of our previous events, please email amelia@sojustaddwater.com.
Previous attendees of all events include: