Description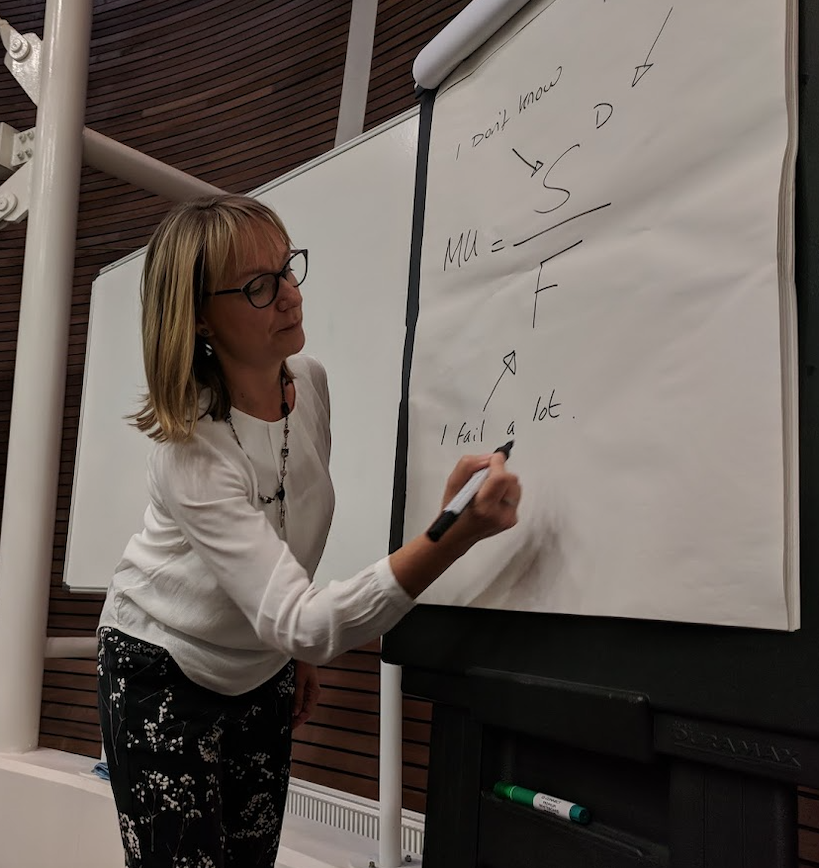 Helen Potter is the only female Innovation Engineering Black Belt in Europe.
Innovation Engineering is a new field of academic study and leadership science from which you can learn how to transform innovation from a random gamble to a reliable system.
Helen will explain in this workshop what Innovation Engineering is and how, at its heart, is the notion of Meaningfully Unique ™. Helen will explain the power of Meaningfully Unique ™ and how it can be measured to understand the probability of success of an idea. This is an interactive half-day workshop where participants will get to practise measurement and so leave with a deep understanding of a tool that they can go on to use to validate their own ideas.
As well as coaching people across many sectors with businesses large and small, including non profits, Helen has practical experience in delivering innovation. During her time as Innovation Manager for the Famous Grouse, Innovation Engineering Systems enabled Helen to add £12 million profit through innovation and portfolio expansion. She has walked the talk.

Potter Innovation is pleased to deliver this workshop in association with Can Do Festival 2019 and BIG Partnership.
Event Programme
08.30-09.00 Breakfast & Registration
09.00-12.30 Interactive Workshop