Description
Being Mindful & Heartful at The ReTreat Space

I would love to bring together a group/community of like-minded people locally.
Folks who would like to meet on a regular basis, wanting to practise a blend of mindfulness,
being present in our life and choosing to consciously stay in connection with the wisdom of our heart centre.
With this in mind, I shall be offering meetups where I'll draw on all aspects of my experience and skills, weaving together the strands of body/mind, being and heart.
We shall practice being mindful, meditating, connecting from our heart intelligence, emotional freedom technique and other related processes, to facilitate opening to the fullness of our Being.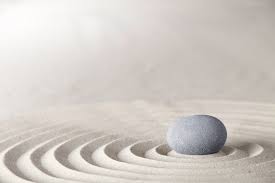 We'll warm, inspire and accompany each other and as I learn more on my mindfulness course and training,
I shall look forward to sharing it all with you.
Would you like to meet others on a similar path of opening, learning and discovering?
Would you like to join me and others and create a space for being in body, spirit, mindful and heartful connection? If you feel drawn, I have a lovely retreat space to share our time together… I'd love to hear your thoughts and ideas!
I am so looking forward to welcoming you to my ReTreat Space, which is also my private home and if the weather is warm enough we can be in the garden for some of the processes.
Do come and join us in this relaxed group, learning processes and strategies to use everyday, to help improve the quality of our life.
Everyone is welcome! No need to have any previous knowledge… start where you are now.
Arrive: from 3.45pm we will start at 4pm and finish by 6pm
Please wear: comfortable clothing and indoor footwear (no outdoor shoes worn indoors)
Please bring: Herb teas and water will be provided at 3.30 until 4pm finish.
You are also welcome to bring fruit, nuts, nibbles to share (vegetarian only please)
Donation: £10 booked on line by 19th May (£8 concessions) £12 if booked after the 19th
This is a private venue and details will be sent on booking
https://www.meetup.com/Mindfulness-Beingness-Heartfulness/events/239776663/
Trains: Cockfosters underground stn - Piccadilly line - then 10 mins bus ride
Potters Bar mainline - 5mins bus ride - or 15/20 mins walk
Connections for both stations - at Kings X, Finsbury Park, Highbury and Islington
Cabs: available at both stations
Car: 2mins from Jct 24, M25
We shall practice processes that include the aspects below:
Mindfulness – Mindfulness, is about paying attention to our experiences and relationships - instead of moving away from those we find challenging, we'll practice being able to be with them. if something needs change in ourselves we can become present and understand what needs to be done. The more mindful we are, the more compassionate we can be to ourselves and others, as well as being mindful to pleasant experiences. It can become a chosen lifestyle.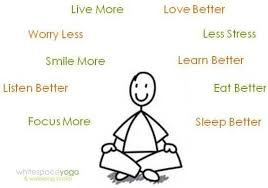 Beingness - we live in a busy world, which can so often pull us into doing>action>achieving and stressed based living for the future. We will learn ways of consciously choosing to be more present in our lives, appreciating where we are now, moment by moment. We will be tuning-in mindfully and making friends with our heart/brain.
Heartfulness - developing our Heart Wisdom, can guide us when to say yes or no, to the requests or demands of others. A 'no' to another can be a 'yes' to respecting our needs and inner truth. Research shows that communication between the heart and brain is a two-way flow and messages from the heart to the brain can influence and guide us in positive ways, accessing our deepest inner wisdom.
Do come and Join us!
Reana
To give you an idea of my background and experience – many years ago I became interested in person-centred reciprocal support and counselling and I learned an invaluable self-help process, called Co-Counselling. Everyday people learned the skill of supporting and counselling each other, this inspired me to want to share and teach it to others.
This led me further on my path of personal and spiritual growth... on my inner journey of healing and growing myself up. I felt moved to ground my knowledge in a deeper way and was drawn to training and practicing as a psycho-therapist and counsellor in Person Centred Psychotherapy and Personal development.
As my young children were growing, I qualified as a parenting skills facilitator and ran groups for parents and carers - in turn, training and coaching them in running groups for others.
It was awe-some time of healing, learning and expansion for me, in many aspects of my life and I was encouraged to explore further, into other areas of wonderful methodologies in body, mind, heart and spirit.
Then a natural transition of teaching, facilitating, training and coaching in personal empowerment
and self-development, such as: Co-Counselling, EFT (emotional freedom technique), Reiki, Laughter Yoga, Personal Empowerment and much more – always drawn to sharing the skills and benefits with others.
I work one-to-one as well as lead groups.
I have been practising meditation and mindfulness for many years, attended a number of mindfulness courses, and more recently Mel Rattue's 8 week course in Watford. This has been part of my path in becoming a teacher of Mindfulness and I shall be training with Breathworks (Mindfulness), in September, following an 8 week course, on Mindfulness for Stress, in June, with Ben Hoff.