Event Information
Location
The New Institute
25 Museumpark
3015 CB Rotterdam
Netherlands
Description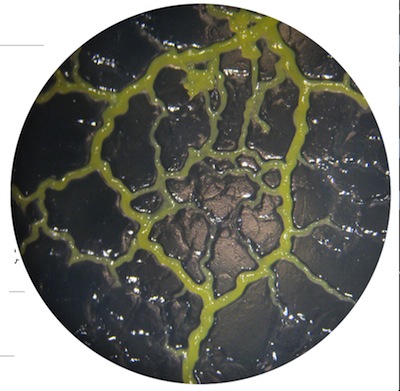 In an era of uncertainty—as climate change and rising populations leaves humanity competing for limited resources—we need new models of cooperation. Consider the slime mould. When placed in proximity, individual cells merge to form a mass super cell to locate and share resources. As part of the Biodesign exhibit at The New Institute, Being Slime Mould invites us to learn from the simple yet complex Physarum polycephalum—'the many headed' slime mould.
Participants are invited to join slimoco (The Slime Mould Collective) in a performance experiment to test our human capacity to cooperate in comparison to the deceptively intelligent slime mould. Latched together and following a few simple rules, our human super-organism will navigate its environment and (hopefully) demonstrate how higher order behaviour can emerge without hierarchy.
We invite 25 people to test their skills of cooperation and communication following the rules of the slime mould. We will conduct a number of small performance experiments to test abilities to navigate environments and locate resources. The experiment will be filmed and the video documentation will form part of the Being Slime Mould exhibit within Biodesign at The New Institute, September 2013 - January 2014.
Participants will be given a 'Being Slime Mould' T-shirt, a connector belt, and will be asked to follow some simple rules as part of the participatory experiment. There will be beer.
PLEASE NOTE: The experiment will be conducted in English. Participants should arrive 30 minutes early to be briefed.
Date and time
Location
The New Institute
25 Museumpark
3015 CB Rotterdam
Netherlands